Michel Basilieres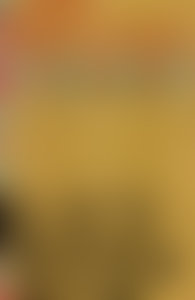 M B
About the Author
Michel Basilières was ten years old and growing up in Montreal during the October Crisis. He still remembers the tensions vividly — though he was busy preparing for Halloween at the time. But the events and fears that effected everyone in Montreal have stayed with him, as those defining sorts of memories that take root in childhood. Not even the holiday festivities were exempt: in 1970, the Basilières children were taken by their father to the anglophone community of Westmount to trick-or-treat, as opposed to their usual route downtown. As Michel has said in one interview, "We went trick-or-treating to houses, all of which were guarded by Canadian troops…. He showed us the people with wealth and power and influence were guarded at their very doors and very homes. That made a deep impression on me." From then on, Michel knew that this was a story he wanted to tell, and you could say that in those early experiences was the genesis of Black Bird.

Michel Basilières has commented often on the lack of attention English Canada pays (whether in literature or memory) to the October Crisis and the issues at its heart, events that are so central to Quebec consciousness and to our national identity. "What's hardest for people today to understand is the fear many people felt, both French and English…. When the crisis finally erupted, it became the focus of world attention. And we were invaded by the army. We were under martial law, and we knew that anyone could be arrested and detained without charge on the least pretext. And that happened. 500 artists, writers, journalists, musicians, poets and professors were rounded up and incarcerated. People don't seem to understand when I make this point about Canada, the country I grew up in: we sent the army to arrest the intellectuals. We had always been taught this kind of thing was the brutal act of repressive dictatorships."

For Michel, language is not only a factor in the defining of Quebec, or of Canada, but has been so in his own life. Growing up in Montreal with a French father and an anglophone mother, he has always felt somewhat separate from the two cultures — as does his character, Jean-Baptiste. Michel's language is English, which has always added to the distance: "My name, for example, has been a constant problem, to tell you the truth. In Montreal everyone expects me to be perfectly fluent in French and they're surprised when I'm not. In Toronto, people think my name is Michael. Or, if they're writing to me, they think I'm a woman."

Much of the humour of Black Bird comes from Michel's conscious effort to have fun while writing. "I was aware of how difficult it was to be a writer because I had met so much resistance along the way. I realized that, given that the chances of publication were so slim, I might end up with only a manuscript in the drawer…. I was really just trying to amuse myself." Throughout the writing process, he'd tell his own jokes, and when they show up on the page they add a richness to his portrayal of Montreal — and some of its odder inhabitants. Michel's experience as a bookseller gave him a realistic view of his chances of being published, even by a small publisher, but then his hopes were surpassed: Black Bird was discovered in the slush pile at Knopf Canada, and became part of the publisher's celebrated New Face of Fiction program. And though the attention that has been focused on Michel since publication has dramatically affected his life, sometimes in unexpected ways, he still considers the whole experience to be "a dream come true."

Today, Michel lives in Toronto and is writing his second novel. His other writing projects include a produced stage play, independent film work and a radio drama for the CBC, as well as arts journalism. He has worked as a bookseller in both Toronto and Montreal.