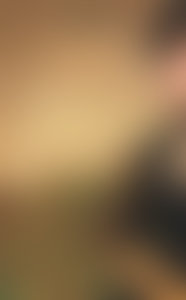 W C
About the Author
William Wilkie Collins was born in London in 1824, the eldest son of a successful painter, William Collins. He studied law and was admitted to the bar but never practiced his nominal profession, devoting his time to writing instead. His first published book was a biography of his father, his second a florid historical romance. The first hint of his later talents came with Basil (1852), a vivid tale of seduction, treachery, and revenge.

In 1851 Collins had met Charles Dickens, who would become his close friend and mentor. Collins was soon writing unsigned articles and stories for Dickens's magazine, Household Words, and his novels were serialized in its pages. Collins brought out the boyish, adventurous side of Dickens's character; the two novelists traveled to Italy, Switzerland, and France together, and their travels produced such lighthearted collaborations as "The Lazy Tour of Two Idle Apprentices." They also shared a passion for the theater, and Collins's melodramas, notably "The Frozen Deep," were presented by Dickens's private company, with Dickens and Collins in leading roles.

Collins's first mystery novel was Hide and Seek (1853). His first popular success was The Woman in White (1860), followed by No Name (1862), Armadale (1866), and The Moonstone (1868), whose Sergeant Cuff became a prototype of the detective hero in English fiction. Collins's concentration on the seamier side of life did not endear him to the critics of his day, but he was among the most popular of Victorian novelists. His meticulously plotted, often violent novels are now recognized as the direct ancestors of the modern mystery novel and thriller.

Collins's private life was an open secret among his friends. He had two mistresses, one of whom bore him three children. His later years were marred by a long and painful eye disease. His novels, increasingly didactic, declined greatly in quality, but he continued to write by dictating to a secretary until 1886. He died in 1889.