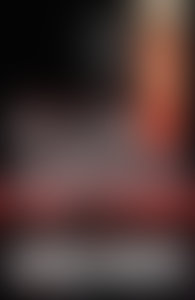 L K
About the Author
LINDA B. KENNEY

Linda B. Kenney is a Magna Cum Laude graduate of Rutgers School of Law and Rutgers University. Following graduation from law school, Ms. Kenney served a judicial clerkship with the Presiding Judge of the Appellate Division, Judge John F. Lynch. She then entered private practice with the law firm of Meyner and Landis in Newark. In 1980, Ms. Kenney was appointed Assistant Prosecutor for the Monmouth County Prosecutor's Office where she served as a trial team leader and the lead attorney assigned to the Sex Crimes Investigative Unit. During her tenure with the Prosecutor's Office, she prepared and tried numerous criminal cases including those involving murder and the death penalty. Ms. Kenney was awarded an "AV" rating through Martindale-Hubbell, the highest rating that one can attain. This rating signifies "that her legal abilities are of the very highest standard and that her professional ethics and conduct are above question." In fact, in an Opinion issued by the United States Third Circuit Court of Appeals, Ms. Kenney's work was characterized as "exceptional, fine and outstanding."

Ms. Kenney has been very active with professional and service activities and has served on the Brookdale Community College Board of Trustees and the Brookdale Community College Foundation. She also served on the District Fee Arbitration Committee and was appointed chairperson of that Committee by the Honorable Chief Justice Robert N. Wilentz. She has also been appointed a mediator for the Federal District Court of New Jersey. She has served as a Master for the C. Willard Heckel Inn of Court sponsored by Rutgers University and is an active member of the American Academy of Forensic Sciences. Additionally, Ms. Kenney has appeared as a legal guest commentator for MSNBC, CNN, Court TV, and CNBC. She has lectured in China to the Public Security University (Beijing), Croatia, and Kuwait.

In 1984, Ms. Kenney reentered private practice where she concentrated on litigation especially related to complex employment, civil rights, and criminal matters. Ms. Kenney has been involved in a number of high profile cases, including:

· the racial profiling case against New Jersey State Police, which settled for nearly $13 million and resulted in author/fellow attorney, Johnnie Cochran, describing her as "brilliant."

· the pretrial hearings involving Michael Skakel, which resulted in an upper court ruling finding that certain statements of witnesses were protected under the privileged communication doctrine.

· legal action by the first female captain of a wide-body jet for Continental Airlines for pornography in the cockpit, which resulted in changes in airline procedures and monetary compensation for her client.

· the exhumations of the last victim of the Boston Strangler and the alleged Boston Strangler, Albert DeSalvo, which found that DNA from the victim did not match that of the Boston Strangler.

· membership on three national and international forensic investigative committees, which included serving as the forensic legal specialist for the Mashantucket Pequot Indians to investigate the hanging of aboriginal inmates in Australia.

· participation in the team of forensic scientists attempting to locate, for Wayne Newton, the body of his ancestor Pocahontas in order to return her to the United States for the four-hundredth anniversary of her saving the life of Captain John Smith, which will occur in 2007.

· involvement in numerous cases before the New Jersey Supreme Court and federal courts, making new law with regard to civil rights and employment cases.

· prosecuting one of the earliest cases in New Jersey in the early 1980s involving the reinstatement of the death penalty.

· representing the Spring Lake First Aid Squad in a headline will dispute case involving a widow, $7 million, and a podiatrist.