Leonard Downie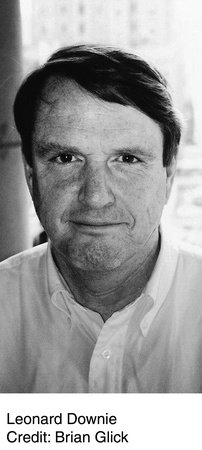 Photo: © Brian Glick
About the Author
Leonard Downie Jr. has been executive editor of The Washington Post since 1991, during which time its news sta
ff has won twenty-five Pulitzer Prizes. His books include Justice Denied, The New Muckrakers, and The News About the News (with Robert G. Kaiser). He lives in Washington, D.C.

Leonard Downie Jr. is represented by Random House Speakers Bureau (http://www.rhspeakers.com).