Julie Kraut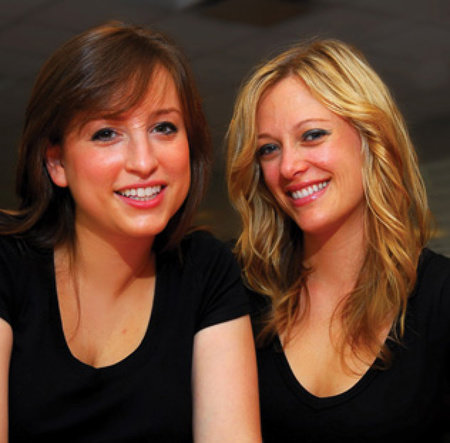 About the Author
Author Spotlight with the Authors of Hot Mess

Teens @ Random: How did a Maryland chick and an OC babe come together in Manhattan?

Julie: We got our start the same way all great relationships do–the Internet!

Shallon: It's only slightly less sleazy than it sounds; we were the only girls writing for CollegeHumor.com in 2004. I loved her sense of humor and she admired my use of puns. And the rest is history!

Teens @ Random: What was it like writing together? Any catfights?

Shallon: Aside from one minor blow out over a semicolon, it was easy. We divided duties up like a divorced couple with joint custody. And if I don't stop dating losers, I'll probably end up marrying Julie, so I guess it was good practice.

Julie: Now that I'm doing some writing alone, I really miss her. I find myself inserting comments in the margins like, "Shall, how many times can you use an irritable bowel syndrome joke get before it starts triggering gag reflexes?" and then I realize I can't ask her opinion anymore. It's kind of sad.

Teens @ Random: How much of this book is based on your real life?

Julie: Basically everything but bagging the hot older guy. Unfortunately, that was totally from my imagination.

Shallon: Hot Mess is a thinly veiled compilation of personal experiences . . . the bad dates, the even worse breakups, and the celebrity smooches–all copy-and-pasted from my diary.

Teens @ Random: What's your most horrible job experience?

Julie: During a particularly grueling internship, my boss came to my desk and told me she had a huge project. I was super excited until she dropped a huge binder filled with paper in front of me and said, "The paper around some of the holes is wearing thin. I need reinforcement stickers around each hole punch." Then at lunch, I backed my mother's Camry into a parked minivan. I'm not sure how, but I think the accident and the reinforcement sticker incident are somehow related and both are my boss's fault. Geico didn't seem to agree. Neither did my mother.

Shallon: In high school, I was a waitress at Johnny Rockets. One day my manager decided that the employee purses were cluttering the back room and he confiscated them all. I told him I needed my bag to take care of a certain "monthly issue." His response? "I'll meter out tampons to you as I see fit. Now go fry more onion rings."

Teens @ Random: What advice do you have for aspiring writers?

Julie: Just put your pen to the paper (or fingers on the keyboard) and write. Starting is the hardest part.

Shallon: Write what feels true to you, not what you think people want to hear. And never wear Crocs.

Julie: Words to live by.