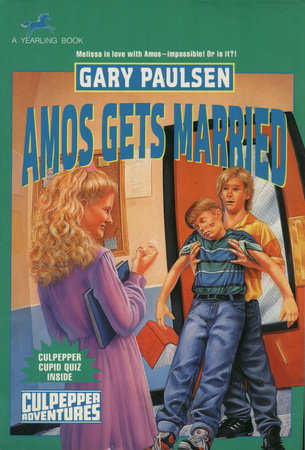 Amos Gets Married
By Gary Paulsen

By
Gary Paulsen
Best Seller
Inspired by Your Browsing History
Also in Children's Middle Grade Action & Adventure Books
Praise
Everybody knows Amos Binder is crazy in love with Melissa Hansen. Only Melissa hasn't given any indication that she even knows Amos exists as a life-from. That is, until now.

Suddenly, things with Melissa are different. A wave, a wink — an affectionate "snookems"?! Can this really be Melissa…and Amos? Dunc is determined to get to the bottom of it all, but who can blame Amos if his feet don't touch the ground?

Gary Paulsen is the popular author of three Newbery Honor Books. He and his wife have homes in New Mexico and on the Pacific.
Back to Top