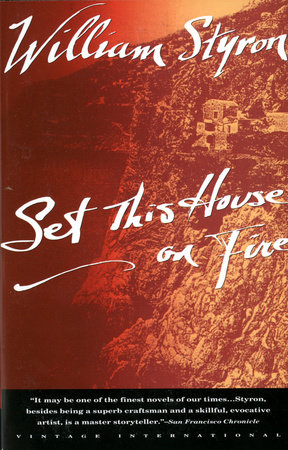 Set This House on Fire
By William Styron

By
William Styron
Best Seller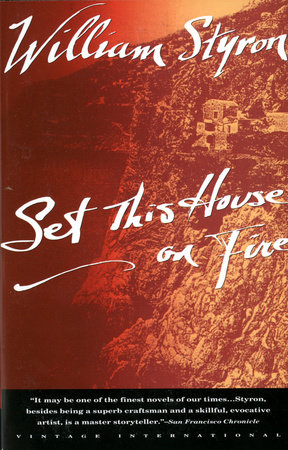 Jan 04, 1993 | ISBN 9780679736745
Buy the Paperback:
People Who Read
Set This House on Fire

Also Read
Inspired by Your Browsing History
Praise
Immediately impressive…the sense of the striking scene…the fine ear for dialogue, the sharp observation of cities and scenery and interiors."

— The New York Times Book Review

Three Americans converge in an Italian village shortly after World War II. One is a naive Southern lawyer. One is a rough-edged artist with a fatal penchant for alcohol. And one is a charming and priapic aristocrat who may be the closest thing possible to pure wickedness in an age that has banished the devil along with God. Out of their collective alchemy William Styron has crafted an electrifying and deeply unsettling novel of rape, murder, and suicide — a work with a Dostoevskian insight into the dreadful persuasiveness of evil.
Back to Top