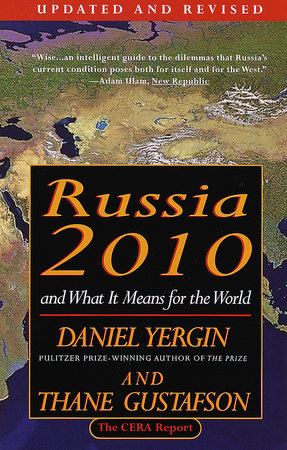 Russia 2010
And What It Means for the World
By Daniel Yergin and Thane Gustafson

By
Daniel YerginOn Tour

and

Thane Gustafson




Best Seller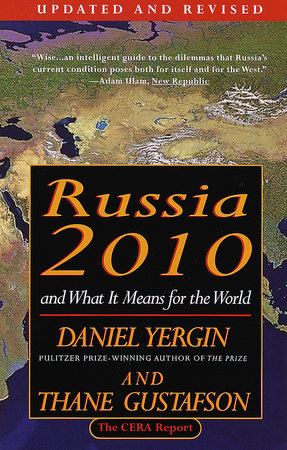 Feb 14, 1995
|
ISBN 9780679759225
Buy the Paperback:
Inspired by Your Browsing History
Praise
"Important… an intelligent and essential guide …. Whatever the West does should be done on the basis of clear-eyed knowledge of what Russia really is like. Reading this book would be a good place to start." — Chicago Tribune



"Original …. A text which will be of enormous help for all who wish to think open-mindedly about Russia's inscrutable future."
Table Of Contents
Preface by Joseph Stanislaw
The World Behind the Mirror

Part One
The New Russian Revolution

Part Two
The Battle for Power
The Big Engine that Couldn't
The Implosion of Empire
Players and Prime Movers
That the Guard Not Tire
The Rough Road to the Market

Part Three
Muddling Down
Two-Headed Eagle
The Time of Troubles: Chaos and Reaction
The Long Good-bye
The Russian Bear

Part Four
Capitalism Russian-Style: 2010 and Beyond
Chudo at Work—The New Russian Entrepreneurs: "Evident but Unbelievable"
Surprises

Part Five
The Return of a Great Power with Angela Stent
Who Pays for the Plowshares? Foreign Investors and the New Capitalists
Russia and the West

Appendix: Newly Independent States of the Former Soviet Union
Back to Top