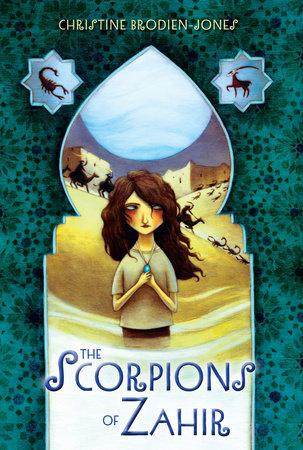 The Scorpions of Zahir
By Christine Brodien-Jones
Illustrated by Kelly Murphy

By
Christine Brodien-Jones


Illustrated by

Kelly Murphy




Best Seller
Inspired by Your Browsing History
Also in Children's Middle Grade Action & Adventure Books
Praise
Review, Booklist, August, 2012:
Brodien-Jones mixes fantasy and adventure in a way that would make Indiana Jones feel right at home. Plucky Zagora, her absentminded father, and her often lazy brother are all changed by their journey, each finding out something unexpected about one another, the people they meet, and themselves.

Review, Kirkus Reviews, June 1, 2012:
Combine a… premise involving the link between a mysterious planet and a half-buried desert city, giant scorpions with the power to communicate, and an eccentric cast of characters, and you've got a wild ride indeed. [For] readers who enjoy immersing themselves in adventures featuring creepiness of both the historical and otherworldly varieties.


Back to Top