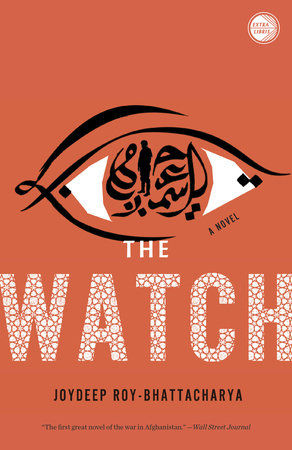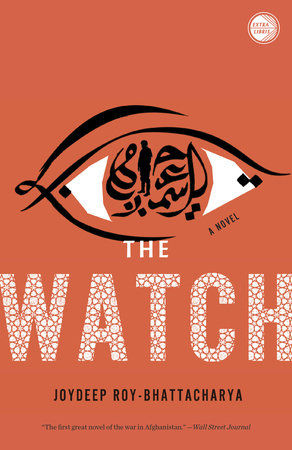 Mar 12, 2013
|
ISBN 9780307955913
Buy the Audiobook Download:
YOU MAY ALSO LIKE
QUICK VIEW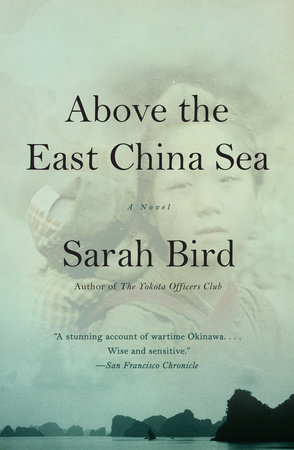 Above the East China Sea
Paperback
$15.95
QUICK VIEW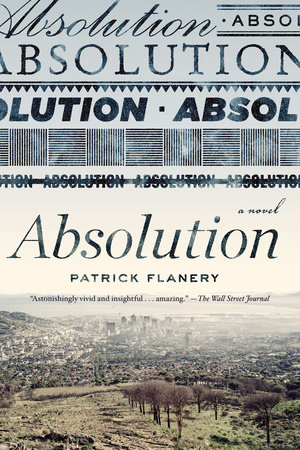 QUICK VIEW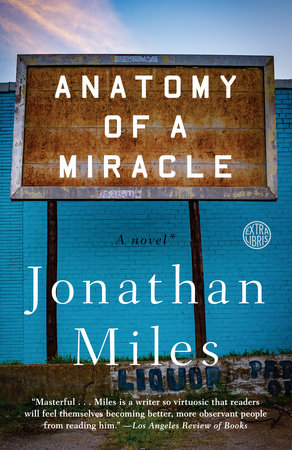 Anatomy of a Miracle
Paperback
$16.00
QUICK VIEW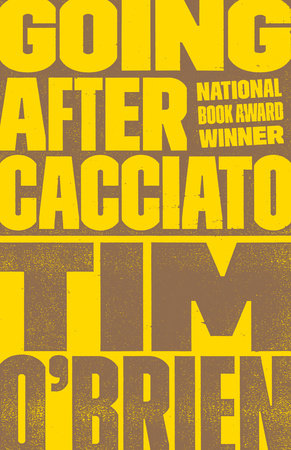 Going After Cacciato
Paperback
$18.00
QUICK VIEW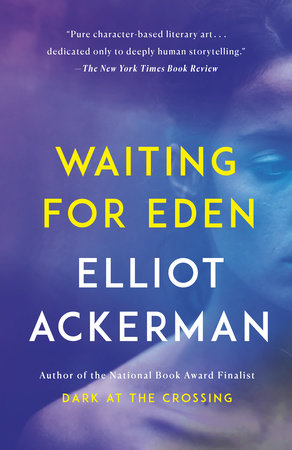 Waiting for Eden
Paperback
$16.00
QUICK VIEW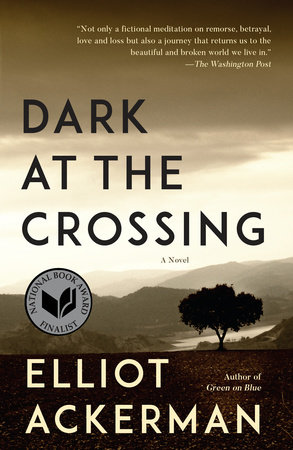 Dark at the Crossing
Paperback
$16.95
QUICK VIEW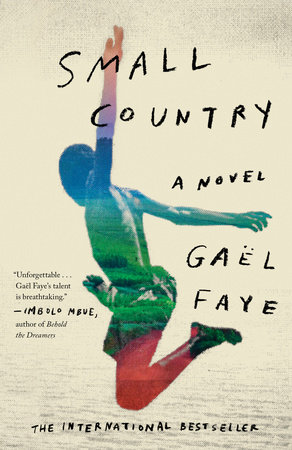 Small Country
Paperback
$15.00
QUICK VIEW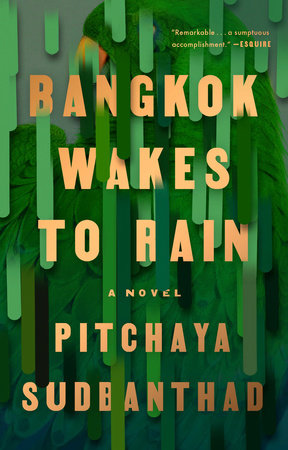 Bangkok Wakes to Rain
Paperback
$18.00
QUICK VIEW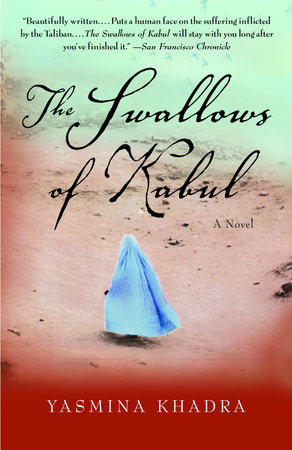 The Swallows of Kabul
Paperback
$17.00
QUICK VIEW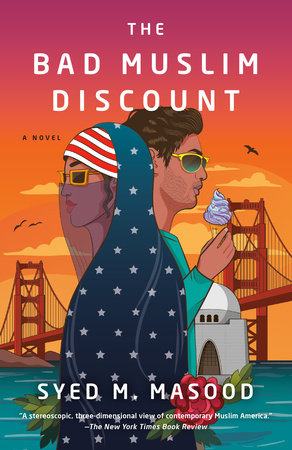 The Bad Muslim Discount
Paperback
$18.00
Praise
"The best novel about post-invasion Afghanistan that I've come across."
—Fatima Bhutto, author of Songs of Blood and Sword: A Daughter's Memoir

"We watch as the resistance of an isolated American garrison in Afghanistan is ground down, not by force of arms but by the will of a single unarmed woman, holding inflexibly to an idea of what is just and right."
—J.M. Coetzee, recipient of the Nobel Prize and a two-time Man Booker Prize winner

"Roy-Bhattacharya re-animates the timeless themes of Antigone…This brave, visceral novel breaks new ground and does what previous versions of Antigone never have: It makes each character deeply humane, challenging the reader to sympathize with every one of them."
—NPR.org

"[The novel] achieves a subtle balance of dramatic forces—personal morality and public order, duty to God and duty to country—that gives it a philosophical depth and wrenching humanity…Mr. Roy-Bhattacharya brings a rigorous and often disquieting sense of empathy to each of his clashing characters. There is no outright villain here, only the collision of people stubbornly holding to what they believe to be right and honorable. This is the essence of tragedy, and it makes The Watch the first great novel of the war in Afghanistan."
—Wall Street Journal

"An engaging work of timeless imagination, both vivid and gritty."
—Fredericksburg Free Lance-Star

"The Watch is an important war novel."
—Dallas News
 
"Antigone, the mythological heroine of Sophocles' 2,500-year-old drama, pleads with King Creon to allow her to bury her brother, who died in battle. It must be done or the gods will be unhappy. A beautiful re-enactment of this tragedy plays out in the dust of a forlorn outpost in Afghanistan when a young woman parks herself outside a fort and pleads with American soldiers stationed there to give her the body of her brother slain in the conflict…So worthwhile to read this lyrical drama about the horror of war to find out."
—New Jersey Star Ledger, Kathleen Daley
 
"A heartbreaking and haunting look at the nature and reality of war."
—Wichita Eagle, Watermark Books New & Recommended
 
"The fog of war doesn't begin to describe what awaits the American soldiers in Joydeep Roy-Bhattacharya's novel The Watch … Roy-Bhattacharya consulted with front-line officers to get his details right. His description of the firefight in a sandstorm is gripping and terrifying; so are his overlapping accounts of the ethical and military decisions that young men, fatigued, distraught and unsupported, have to make."
—Milwaukee Journal-Sentinel

"The power of Roy-Bhattacharya's novel is his understanding of all the motivations driving his players. None of their reasons is unreasonable… except as perceived by the other side… Roy-Bhattacharya's brutally honest portrayal of a remote Afghan confrontation explores the complexities of America's longest war."
–Shelf Awareness
 
"If you want a book that's going to pull you in a dozen different emotional directions, confuse you, intrigue you, then rip your heart into shreds, The Watch is the book for you. It's a brilliant, multi-dimensional examination of the war in Afghanistan told from different points of view. [A] really incredible book. It will truly stay with you for a long time after you put it down, and you won't want to."
—The Boston Bibliophile
 
"H]ere's a novel that has a little different slant on modern combat–it puts us on the other side of the concertina wire ringing the American compounds in Iraq and Afghanistan.  The Watch takes the classic story of Antigone and puts in the tense, frightening setting of sand, heat and hair-trigger nerves."
—David Abrams, author of Fobbit
 
"Must read fiction.  [A] subtle, discomfiting novel, a nonsequential tale that defies conventional storytelling. It contains first-person descriptions from characters who end up dead—traditionally a no-no in fiction, as it tricks the reader into believing such characters have "lived to tell the tale." And yet in a novel inspired by the tale of Antigone (who made her name by flouting the so-called rule of law), defying convention seems perfectly apt … The threat of the unexpected is one of this novel's most charming enticements, along with its beautiful renderings of the harsh Afghan landscape, where 'mountains look like serrated shadows rising into the air' …Given the author's deft arrangement of scenes, readers will dutifully persevere to see what happens, even if the ending is foretold, tragic, and seemingly inevitable." —The Daily Beast
 
"[A] rendering as disturbing as Antigone and stands as an original itself … Roy-Bhattacharya leads the reader down a path of discovery and demonstrates how misunderstanding can be perpetuated in what is ultimately a microcosm of the war itself … Dream sequences that meld into reality, and vice versa, create a surreal atmosphere that crosses from the conscious world to the unconscious, mimicking the blurred line between life and death in combat.  The Watch is a tale that illustrates the futility of war at its most basic level."
—BookBrowse, featured review
 
"What it's about: Set in modern Afghanistan, this tragic tale about a sister who demands that American soldiers return her brother's body echoes the Greek tragedy 'Antigone.' -Why it's hot: 'Publishers Weekly' compared the Indian-born novelist to past masters of the war novel like Joseph Heller, Tim O'Brien and Robert Stone."
—USA Today Summer Books Literary Fiction Pick
 
"Indian novelist Joydeep Roy-Bhattacharya adapts the Greek tragedy of Antigone to present-day Afghanistan, telling a harrowing story of a woman who demands the return of her brother's body and refuses to leave a US military base in Kandahar."
—Christian Science Monitor Best Books of Summer 2012
 
"[A] poignant tale of the war in Afghanistan. Inevitable repercussions for the soldiers and citizens of the country play out viscerally in a plot that takes its cues from the Antigone myth."
—The Columbus Dispatch
 
"When a woman approaches a group of soldiers based in Kandahar demanding they procure her brother's body, they must wonder if her intentions are pure, if she suffers from insanity or if she has ulterior motives. Either way, she remains resolute in her mission, stationing herself alongside the army base causing tensions among the soldiers, unsure of how to handle the situation.  Through this lens, Roy-Bhattacharya uses a familiar story of loss to examine Afghanistan as it exists today."
—The Poughkeepsie Journal

"Every war spawns its major literary works, and Roy-Bhattacharya's powerful, modern take on the Afghanistan armed conflict resonates with the echoes of Joseph Heller, Tim O'Brien, and Robert Stone." 
— Publishers Weekly, starred review

"Difficult to put down, powerful, eloquent, and even haunting."
—Booklist, starred review

"Joydeep Roy-Bhattacharya's lyrical and poignant evocation of war is a potent reminder of the murderous futility of our imperial adventures in the Middle East.  He captures the raw brutality of industrial warfare, along with its trauma, senselessness, random death and stupidity.  His characters, including the soldiers who prosecute the war and the innocents whose lives are maimed and destroyed by it, are consumed alike in the vast orgy of death that sweeps across war zones to extinguish all that is human –tenderness, compassion, understanding and finally love.  He forces us to face the evil we do to others and to ourselves."
—Chris Hedges, Pulitzer Prize winning journalist and author of NBCC finalist War Is A Force That Gives Us Meaning

"Masterful novel…The book is particularly strong on men in combat, their bloodlust and their emotional frailty. A powerful reading experience."
—Sydney Morning Herald

"A poignant and important book about one of the defining events of the start of the 21st century; it is devastatingly eloquent and unequivocal about the fact that there is no glory or beauty in war."
—Fatima Bhutto, author of Songs of Blood and Sword: A Daughter's Memoir

"An important book for our times, in which one woman's determination and refusal to consent sets an example of courage and honesty."
—Giles Foden, author of The Last King of Scotland and Turbulence

"The Watch is a powerful tale, courageous both in concept and creation: an ancient tale made modern, passed through different narrators in extraordinary shape shifting prose that makes this not just an important novel, but a remarkable read."
—Aminatta Forna, author of Orange Prize shortlisted The Memory of Love

"You will remember her voice, this Afghan Antigone!  You will remember this American First Sergeant, and this American First Lieutenant!  What a masterpiece of the art of fiction–proof, if any were needed, that the Muse is real.  Author Roy-Bhattacharya, neither Afghan nor American, faithfully sees and hears the good in both sides, and blows us off our feet in the shock wave from their explosive collision."
—Jonathan Shay MD, PhD, author of Achilles in Vietnam and Odysseus in America

"Merciless and beautiful both, like the Central Asian outpost carved out of sand and war in which it is set, The Watch is a meticulous, gut-wrenching analysis of how we perpetuate violence. It is a reminder that we all–participants and onlookers alike–are complicit in the barbarities of war. It is our responsibility as writers to speak of the cruelty that each of us is capable of: cruelty that in the far-flung desert reaches of the empire, away from public scrutiny, seems to multiply with the wind's breath, like loess grains. Joydeep Roy-Bhattacharya fulfills his responsibility superbly."
—Anna Badkhen, author of Peace Meals: Candy-Wrapped Kalashnikovs and Other War Stories and Waiting for the Taliban

"It is common to speak of certain wars as 'tragedies,' with the implication that as terrible as such wars are, no one is to be blamed for them. This astonishing novel reclaims tragedy's primal roots and locates them in America's occupation of Afghanistan. The Watch is a work of beauty and terror, exacting in its realism, breathtaking in the range of its sympathy, devastating in its judgment."
—Peter Trachtenberg, author of The Book of Calamities and 7 Tattoos

"The Watch is the most brilliant novel to be written about one of the defining events of the start of the 21st century. With this book, Joydeep Roy-Bhattacharya has proved himself to be the modern Norman Mailer. The Watch is a stunning account of war, of the terrifying range of emotions, the despair and the sheer fatigue which men have to endure in combat. It is a must-read for anyone interested in our common humanity and the terrible things we do to each other. The Watch is quite simply superb." 
—ABC Brisbane (Australia)

"A striking new novel draws inspiration from classical literature to paint a vivid portrait of modern war. …As good as it is important. Roy-Bhattacharya goes from strength to strength in the closing stages of what develops into a remarkable novel, because of his use of memory filtered through the horrors of the moment. By drawing on classical literature, Joydeep Roy-Bhattacharya has fashioned a beautiful and heartfelt lamentation."
—Irish Times

"I felt within Joydeep Roy-Bhattacharya's pages a carefully attuned mind examining and analyzing all sides of the Afghanistan debate, an attitude found less frequently in fiction than in drama. It is a relief to hear it again in this novel, as the boundaries blur between good and bad, between new and old, between audience and actors, between them and us."
—Black Balloon

"Roy-Bhattacharya captures the ethos of the battle weary troops and their vernacular in a striking way, and drives home another central point of his novel – the cultural distance that prevails not only between the Americans and Afghanis, but between the U.S. military personnel who have been called upon to fight this war – over the course of repeated tours of duty – and the general American public."
—Manchester Journal

Get the latest updates about Joydeep Roy-Bhattacharya
And go from well-read to best read with book recs, deals and more in your inbox every week.
And go from well-read to best read with book recs, deals and more in your inbox every week.
Dismiss
Thanks!
Something awesome is on its way.
Back to Top
Become a Member
Just for joining you'll get personalized recommendations on your dashboard daily and features only for members.
Find Out More
Join Now
Sign In
Success!
Your account has been created. Upload book purchases, access your personalized book recommendations, and more from here.