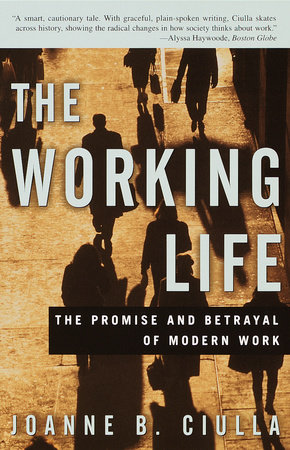 The Working Life
The Promise and Betrayal of Modern Work
The Promise and Betrayal of Modern Work
By Joanne B. Ciulla

By
Joanne B. Ciulla
By Joanne B. Ciulla

By
Joanne B. Ciulla
Best Seller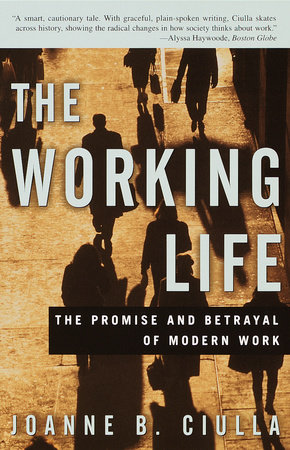 Mar 20, 2001
|
ISBN 9780609807378
Inspired by Your Browsing History
Buy other books like The Working Life
Praise
"A wonderfully readable tour through the history of ideas about work, as human nature or human condition; as curse or blessing; as a calling by God or expression of the inner self."
— Michael W. Munley, Philadelphia Inquirer

"None of my guests on World of Ideas stimulated more response from viewers than Joanne Ciulla."
–Bill Moyers, Public Affairs Television, Inc.
Back to Top