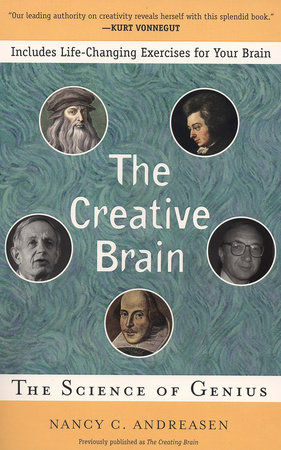 The Creative Brain
The Science of Genius
By Nancy C. Andreasen

By
Nancy C. Andreasen
Best Seller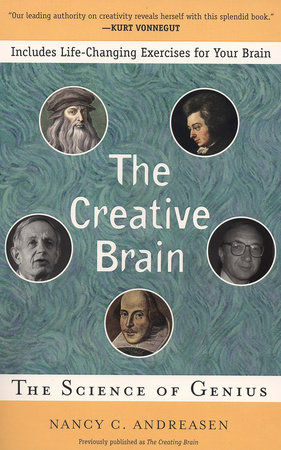 Oct 31, 2006 | ISBN 9780452287815
Buy the Paperback:
People Who Read
The Creative Brain

Also Read
Inspired by Your Browsing History
Praise
"Our leading authority on creativity reveals herself with this splendid book."—Kurt Vonnegut

"Expert analysis of the connections between extraordinary creativity, mental illness, intelligence, and the social environment… Andreasen leaves us with hope that the potential exists to enhance the creative capacity in our children and ourselves."—Publishers Weekly (starred review)

"Andreasen writes with clarity and ease… She makes wonderful connections between the arts and the sciences."—Nature
Table Of Contents
List of Illustrations
Preface
I. The Nature of Creativity: The Ingenious Human Brain
II. In Search of Xanadu: Understanding the Creative Person and the Creative Process
III. Reaching Xanadu: How Does the Brain Create?
IV. Genius and Insanity: Creativity and Brain Disease
V. What Creates the Creative Brain?
VI. Building Better Brains: Creativity and Brain Plasticity
Bibliography
Index
Back to Top