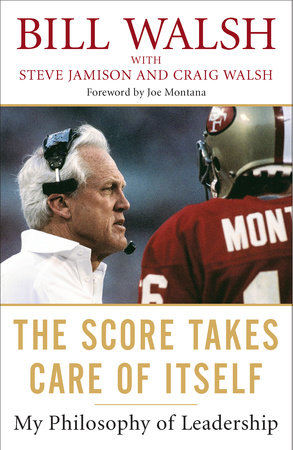 The Score Takes Care of Itself
My Philosophy of Leadership
My Philosophy of Leadership
By Bill Walsh, Steve Jamison and Craig Walsh

By
Bill Walsh

,

Steve Jamison

and

Craig Walsh



By Bill Walsh, Steve Jamison and Craig Walsh

By
Bill Walsh

,

Steve Jamison

and

Craig Walsh




Best Seller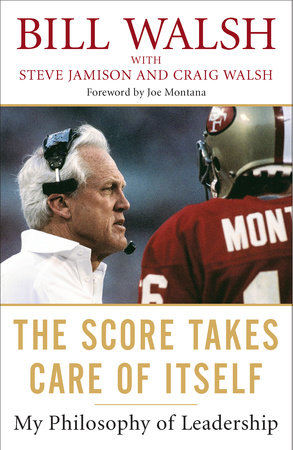 Jun 29, 2010 | ISBN 9781591843474
People Who Read
The Score Takes Care of Itself

Also Read
Inspired by Your Browsing History
Praise
"Bill Walsh was one of the NFL's all-time best; a creative genius, a master at management, and a brilliant student of human nature. The Score Takes Care of Itself is his own personal and powerful road map to success as a leader whether in professional football or anywhere else. Terrific reading; tremendous insights."
-Roger Goodell, commissioner of the NFL

"The Score Takes Care of Itself is a leadership classic-a magnificent step-by-step tutorial on how to achieve success. It is practical, profound, and perfect for today's ultracompetitive business environment. Indispensable reading."
-Pat Williams, senior vice president of the Orlando Magic and author of What Are You Living For?

"The Score Takes Care of Itself is not about football. It's about how to treat people right. How to get the best out of the people around you. How to be a highly effective leader. I am thankful that this book about Bill Walsh's leadership point of view is now available to inspire countless leaders to come."
-Ken Blanchard, coauthor of The One Minute Manager(r) and Leading at a Higher Level

"Bill's personal examples of how he implemented and executed each of these steps in the transformation of the San Francisco 49ers creates a fascinating story of business, football, and triumph. More than anything, Bill's story reminds business leaders that success is not accidental but rather the result of deliberate and tenacious preparation."
-John F. Milligan, Ph.D., president and COO of Gilead Sciences, Inc.
Back to Top