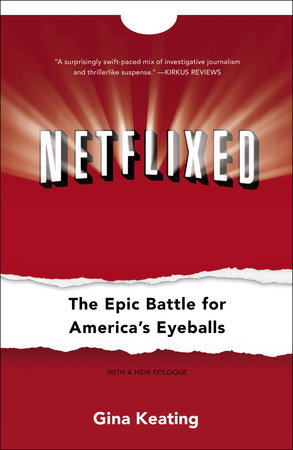 Netflixed
The Epic Battle for America's Eyeballs
The Epic Battle for America's Eyeballs
By Gina Keating

By
Gina Keating
By Gina Keating

By
Gina Keating
Best Seller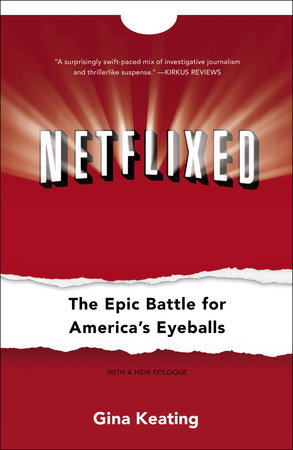 Sep 24, 2013
|
ISBN 9781591846598
Inspired by Your Browsing History
Buy other books like Netflixed
Praise
"The little red envelope that could . . . and did! This is a classic Silicon Valley start-up tale and Keating gives readers behind-the-scenes access to a story that continues to play out in America's mailboxes, living rooms, and mobile devices every day."
—JIM COOK, CFO of Mozilla; Netflix founding team member
"A well-crafted, well-researched, and well-sourced page-turner. Keating is no stranger to this subject, having covered Netflix for years as a reporter, and gives readers a fascinating and insightful look into the inner workings of a company that forever changed how America watches movies."
—LORI STREIFLER, executive editor, City News Service Inc.
"Even if all you know about Netflix is that it has bright red mailers and comes out of your Roku box, Keating's reporting will make you want to sit down and learn more. It's a tale of corporate intrigue, gigantic success, and enormous failure."
—ALLAN PARACHINI, adjunct professor, California State University; former Los Angeles Times reporter
"Netflixed has all the drama and intrigue of a Hollywood blockbuster, but for me, it was also nostalgic. Gina Keating perfectly captured the pressure, energy, and emo­tion we all felt as we fought Netflix for control of America's living rooms. I'm often asked by people, 'What happened at Blockbuster?' Now I can tell them . . . just read Netflixed."
—BEN COOPER, EVP, Camelot Strategic Marketing & Media; former head of marketing, Blockbuster Online

"…Veteran media journalist Keating's nonfiction debut is a surprisingly swift-paced mix of investigative journalism and thrillerlike suspense. The major players in the game—Netflix CEO Reed Hastings and Blockbuster's John Antioco—are both complicated characters, and Keating does a commendable job painting a portrait of these very different business leaders, each with his own unique approach to vying for the same brass ring: domination of the American home-entertainment market …An impressive look at the infinite complexities and cutthroat competition driving the deceptively simple business of 21st-century movie delivery.
—Kirkus Reviews

"There's a grim reality behind the magical wafting of DVDs to our mailboxes, according to this lively, canny business potboiler…[This] colorful narrative climaxes with Netflix and archrival Blockbuster throttling each other in an old-fashioned price war that Netflix wins by a hair. Keating hypes the allegedly world-shaking technological transformations in how we access digital content, but what's far more interesting and dramatic is her smart portrait of how an ever-changing capitalism stays very much the same."
—Publishers Weekly

"Keating separates fact from legend in this story of how the tiny upstart, Netflix, took on and ultimately decimated the goliaths of the industry, Blockbuster Video and Hollywood Video… It seems that only Apple Computer rivals Netflix in how its customers hold a deep personal attachment to the brand "experience," and fans of the service will get a lot of insight into how much risk, dedication, and commitment it took to bring that experience into being."
—DAVID SIEGFRIED, Booklist
Back to Top