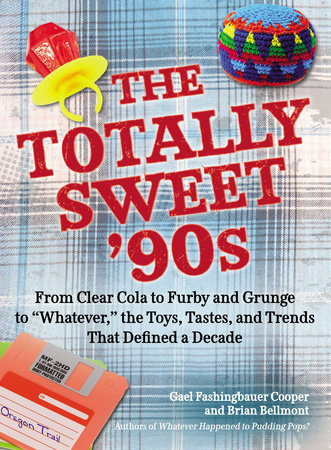 The Totally Sweet 90s
From Clear Cola to Furby, and Grunge to "Whatever", the Toys, Tastes, and Trends That Defined a Decade
From Clear Cola to Furby, and Grunge to "Whatever", the Toys, Tastes, and Trends That Defined a Decade
By Gael Fashingbauer Cooper and Brian Bellmont

By
Gael Fashingbauer Cooper

and

Brian Bellmont



By Gael Fashingbauer Cooper and Brian Bellmont

By
Gael Fashingbauer Cooper

and

Brian Bellmont




Best Seller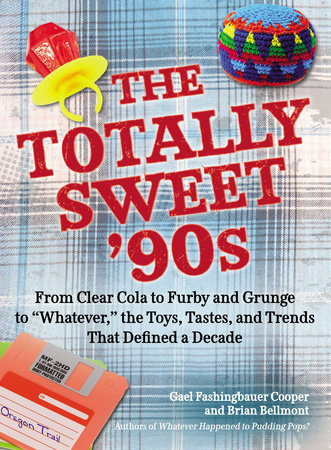 Paperback
Jun 04, 2013 | 256 Pages
Inspired by Your Browsing History
Also in 20th Century U.S. History
Praise
Praise for Whatever Happened to Pudding Pops

"A great nostalgia-inducing gift for fellow members of Generation X."
—Richmond (VA) Times-Dispatch


"With entries like 'John Hughes Movies,' 'Judy Blume Books,' 'Love's Baby Soft' and 'Pen Pals,' it's hard not to go into a state of nostalgic euphoria while reading Whatever Happened to Pudding Pops?"
—The Weekender, Wilkes-Barre, PA



"Gael Fashingbauer Cooper and Brian Bellmont are two people who obviously lived through and loved the '70s and '80s. They're funny and sharp, and their passion for pop jumps off the page."
—Whitney Matheson, USA Today Pop Candy
"A pop culture flashback"
—Jen Chaney, The Washington Post
"I was reading this book the other night and just howling at some of these entries."
—Rachel Martin, "All Things Considered," National Public Radio
"…filled with nostalgia memory bombs that will apparently make you want to 'throw your ponytail into a scrunchie and take a swig from your can of Surge.'"
—The Huffington Post
"The language is snappy, the pace brisk, and the research impressive. Cooper and Bellmont know how to dig…"
—Pop Matters
[If] "and you just want to crawl under the covers and relive your youth with something sweet, check out Gael Fashingbauer Cooper and Brian Bellmont's new book
The Totally Sweet 90s
."
—Jen X '67
"It's full of fun trivia and facts about all the games, toys, and pop culture that made the 1990s awesome."
—How About We 
Back to Top