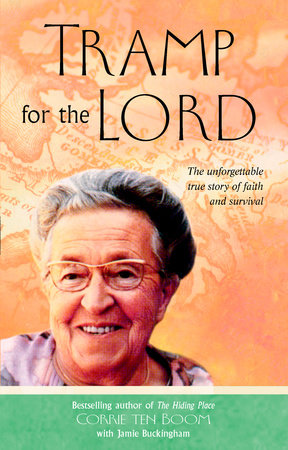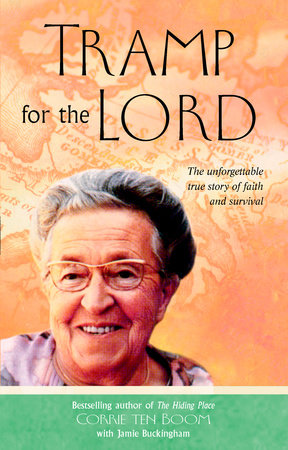 Dec 03, 2002 | ISBN 9780425186299
Dec 03, 2002 | ISBN 9780425186299

Sep 15, 1986 | ISBN 9780515089936

*This format is not eligible to earn points towards the

Reader Rewards

program
Buy the Mass Market Paperback:
People Who Read
Tramp for the Lord

Also Read
Inspired by Your Browsing History
Table Of Contents
Tramp for the LordForeword—Jamie Buckingham
Introduction: The World Is My Classroom

1. A Strange Place to Hope

2. Witnesses Unto Me

3. Release!

4. A Song in the Night

5. A Great Discovery

6. Music from Broken Chords

7. Love Your Enemy

8. In the Power of the Spirit

9. Conny

10. Authority Over Demons

11. Lights from Darkest Africa

12. God Will Provide

13. A Place to Be

14. Obedience

15. The Real Corrie ten Boom

16. Checkpoint Charlie

17. Facing Death

18. Saved by a Newborn Infant

19. Miracles Every Day

20. God's Word, the Sword—God's Perfect Weapon

21. Where Is Heaven?

22. When You Are Tempted to Quit

23. I'll Go Where You Want Me To Go, Dear Lord… but Not Up Ten Flights of Stairs

24. To All the World—Beginning with One

25. Leaving My First Love

26. Walking in the Light

27. Secure in Jesus

28. I Have Much People in This City

29. The Blessing Box

30. Closing the Circle

31. One Finger for His Glory

32. The Ding-Dong Principle

33. The Blacks and Whites of Forgiveness

34. Getting Ready for the End

35. Little Witness for Christ
Back to Top