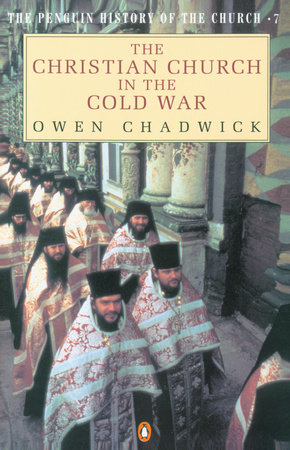 The Christian Church in the Cold War
By Owen Chadwick

By
Owen Chadwick
Best Seller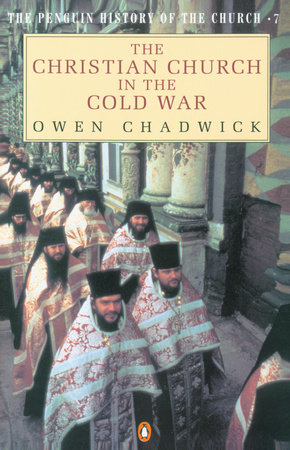 Oct 07, 1993 | ISBN 9780140125405
Buy the Paperback:
People Who Read
The Christian Church in the Cold War

Also Read
Inspired by Your Browsing History
Table Of Contents
The Christian Church in the Cold WarPART ONE: EASTERN EUROPE
1. The Beginnings of the Cold War
The Russian Conquests.
Reconstruction.
The Morality of Tyrannicide.
The Federal Republic of Germany.
Christianity and the Holocaust.
Pope Pius XII and Communism.

2. The Attack Upon Christianity in Eastern Europe
The Secular Rites.
Monks and Nuns
The State Control of the Churches.
The Christian Cooperators.

3. Violence
Albania.
The "Destruction" of the Uniats.

4. Show Trials
Tiso in Slovakia.
Stepinac in Yugoslavia.
Mindszenty in Hungary.

5. The Effects of the Marxist Attack
Acts of Aggression.
Opinion Polls.
Christianity and the History of the Nations.
Division in the East European Churches.
Orthodox Church Leaders in Eastern Europe.
Catholic Church Leaders in Eastern Europe.

PART TWO: WESTERN EUROPE6. The West and Marxism
The Second Vatican Council and the Cold War.
Religious Liberty.
The Council and Communism.

7. The Way of Worship
The Language of the Liturgy.
New Forms of Prayer.

8. Charisma
The Charismatics.
Pilgrimages.
Saints.

9. The Ministry
Married Priests?
The Ordination of Women.
Retirement for Age.

10. Monks and Nuns
The Historic Orders.
Mount Athos.
Other Greek Monasteries and Nunneries.
Protestant Monks and Nuns.
Taizé.

11. Ethics
Divorce.
Contraception.
Abortion.
Torture.

12. Church and State in Western Europe
Constitutions.
Taxes.
The Head of the State.
Movements to Separate Church and State.
Spain.
Greece.
Germany.
Switzerland.

13. Perestroika
The Election of Pope John Paul I in 1978.
The Election of Pope John Paul II in 1978.
Gorbachev.

Suggestions for Further Reading
Index
Back to Top