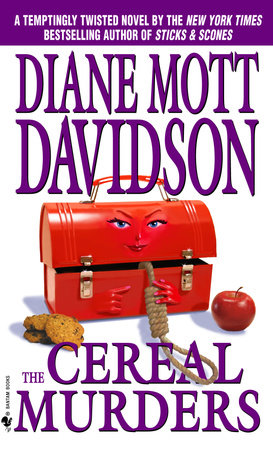 The Cereal Murders
By Diane Mott Davidson

By
Diane Mott Davidson
By Diane Mott Davidson

By
Diane Mott Davidson
Best Seller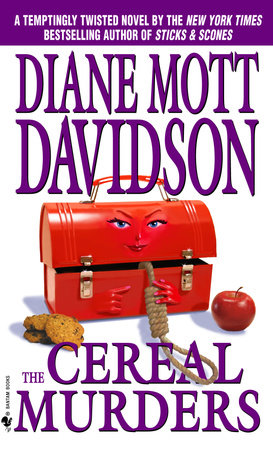 Mass Market Paperback
$7.99
Aug 01, 1994
*This format is not eligible to earn points towards the
Reader Rewards
program
Aug 01, 1994 | ISBN 9780553567731

*This format is not eligible to earn points towards the

Reader Rewards

program
People Who Read
The Cereal Murders

Also Read
Inspired by Your Browsing History
Praise
"The most satisfying book yet in the increasingly popular series. . .Mouthwatering!"
–The Denver Post

"Cleverly constructed. . .an immensely likable, sympathetic heroine."
–The Sun, Baltimore

"A winning combination of character, plot and setting."
–Library Journal

Featuring original recipes for such mouth-watering morsels as Sugar Plum Cake, luscious Red 'n' White Cookies, and savory Nachos Schulz!
Back to Top