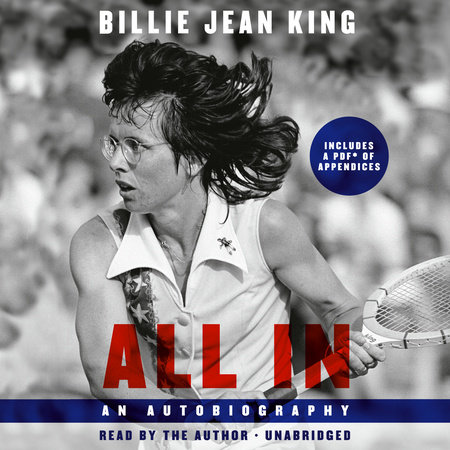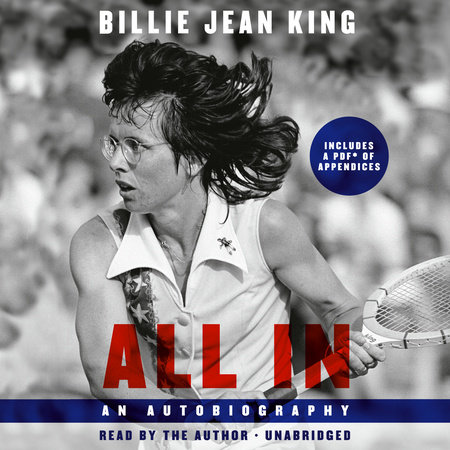 Aug 17, 2021
|
ISBN 9780735208438
|
1087 Minutes
Buy the Audiobook Download:
YOU MAY ALSO LIKE
QUICK VIEW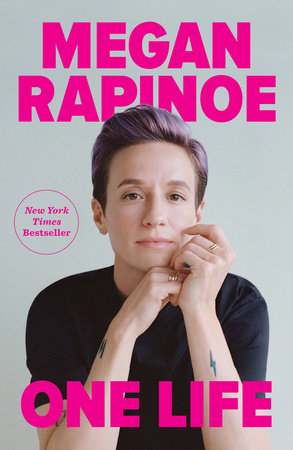 One Life
Paperback
$18.00
QUICK VIEW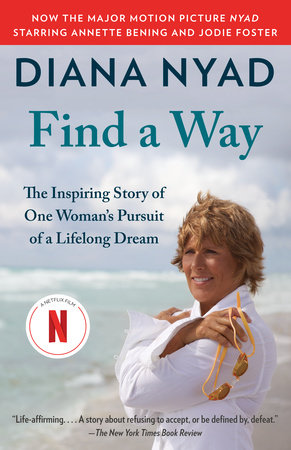 Find a Way
Paperback
$19.00
QUICK VIEW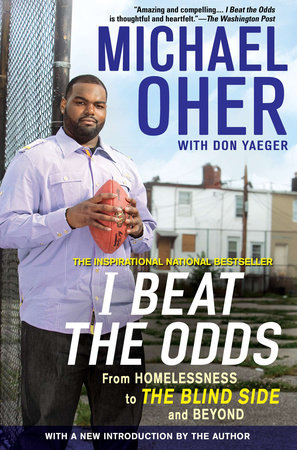 I Beat the Odds
Paperback
$17.00
QUICK VIEW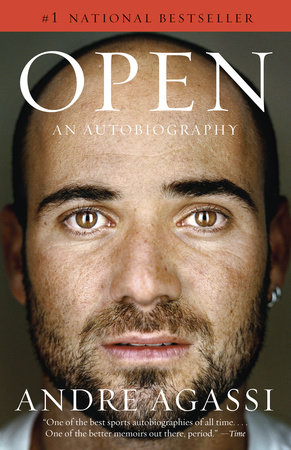 QUICK VIEW
Casey Stengel
Paperback
$17.95
QUICK VIEW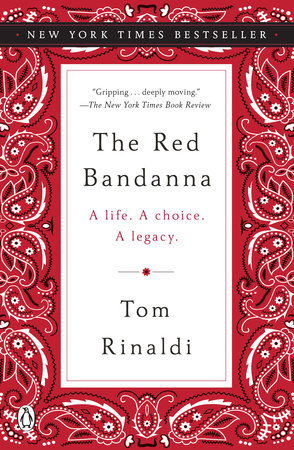 The Red Bandanna
Paperback
$17.00
QUICK VIEW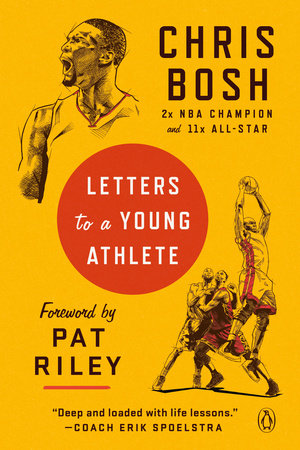 Letters to a Young Athlete
Paperback
$18.00
QUICK VIEW
99: Stories of the Game
Hardcover
$35.00
QUICK VIEW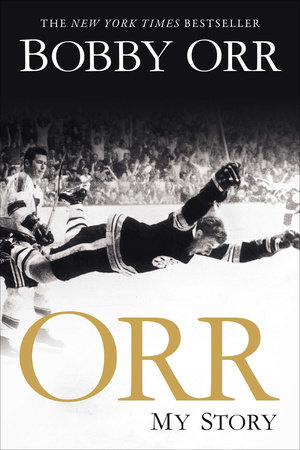 QUICK VIEW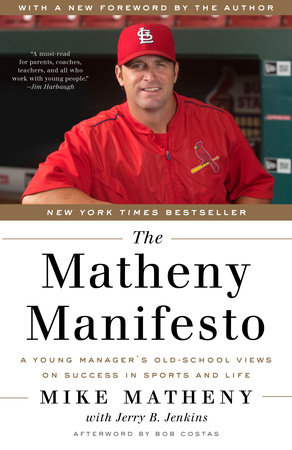 The Matheny Manifesto
Paperback
$16.00
Praise
ONE OF THE BEST BOOKS OF THE YEAR: Washington Post, The Guardian

"A constant role model in my life, Billie Jean King is a leading example of integrity in the face of adversity. The book's powerfully honest and unapologetic candor is a reflection of King's brilliant mark on the world and the glass ceilings she shattered. It's a story about the personal strength, immense growth, and undeniable greatness of one woman who fearlessly stood up to a culture trying to break her down."—Serena Williams

"I love this book. This is more than an autobiography—it's a manual for how to love yourself for who you are. Brutally honest and vulnerable at every level, here's the real Billie Jean King, champion of equality. When she was little, the world she wanted didn't exist. So she built it—and best of all, she's still building it. Athletes fight for trophies; legends fight for others. You'll see. All In hits home."—Brad Meltzer, author of I am Billie Jean King

"True to its title, All In is bracingly candid. Alongside the sporting and political battles, it tells of the eating disorder from which Ms. King suffered, a sexual assault she experienced as a teenager, and the whirlwind of being outed as a lesbian by a former lover in 1981. Ms. King does nothing by half-measures—so much the better for readers, sport, and the many women she encouraged and empowered."—The Economist

"It's easy work to be a former champion, easier still to be a legend — after all, the job requirements are nothing beyond showing up. But it's not easy to be an activist, and it's certainly not easy to commit your life to pushing the world closer to how you want it to be. All In reads as a manifesto, like Letters to a Young Poet with a heavy dash of bell hooks. . . . Her book is a powerful rallying cry, in a life full of them, for how she hopes we play the game after she's gone."—Caitlin Thompson, New York Times

"What resonates with me most deeply in All In are the little-known stories [King] tells of incidents that forged her character and steeled her resolve when she was 11 and 12, growing up in a working-class neighborhood in Long Beach, Calif., and trying to figure out her place in the world, too. . . . At 77, King is not a former tennis champion on a late-life victory tour. She is a woman who approaches each day with an open heart and clear intention."—Liz Clarke, Washington Post

"King's memoir . . . is a vivid and detailed account of her rise to sporting greatness and her struggles to attain equal treatment for women in a shockingly discriminatory sport. . . . It's with remarkable clarity that King recalls life-changing matches, in some cases walking us through each set. . . . All In describes a life comprising one epic struggle after another, both on and off court."—Fiona Sturges, The Guardian

"All In is everything the title promises: An all-encompassing look at what it took for women to progress, not just in tennis, but in America and how women of color were constantly left behind. . . . At its center, it's a story about pressure—to be the best, to win equal pay, to be a representative for queer athletes. But King understands that ultimately that pressure was a result of privilege and with All In, she's produced a book that grapples with both."—Shannon Melero, Jezebel

"Extremely compelling . . . The world was filled with people who wanted to be interesting. It was another thing to be interested. All In is an engaging tale of someone who has spent a lifetime being both."—Joel Drucker, Racquet

"Invigorating and deeply moving, All In is the best sports book of the year, leaving readers anticipating what King will serve up next."—Olive Fellows, The Christian Science Monitor

"Vivid throughout is King's passion for the game . . . and her obsessive will to win. She also fervidly speaks on contemporary issues from trans rights—calling out the Women's Tennis Association for its insensitive treatment of such players as Renée Richards—to gun control. . . . The result is a lively and inspiring portrait of pressure-cooker play and political upheaval in tennis, from one of its most fascinating figures."—Publishers Weekly (starred review)

"All In is a must-read about an authentic American hero, and one of the twentieth century's most consequential figures in the fight for gender equality and human rights."—Brenda Barrera, Booklist (starred review)

"A tennis legend tells all. In a candid, vividly detailed memoir . . . King (b. 1943) recounts her dazzling 30-year career, from her discovery of tennis when she was 10 to her amazing fame as the top player in the U.S., winner of 39 Grand Slam and 20 Wimbledon titles."—Kirkus Reviews

"King describes the challenges she faced and the issues she continues to fight for in urgent and vivid terms, coalescing into a powerful self-portrait of an inspiring athlete and activist."—Time

"[King's] drive to overcome any obstacle thrown in front of her powers this memoir. In scene after scene, she knocks down the barriers before her and others — even as she secretly wrestles with her sexuality. Billie Jean King's strength, energy, and personality shine on every page of this gripping autobiography that will inspire tennis and non-tennis fans alike."—Business Insider

"[King's] new autobiography looks back on her success but also focuses on the
women's movement, civil rights, sexism, her eating disorder and being outed at the age of 51. Prepare to be inspired."—CNN.com

"Blistering . . . King's story would have been remarkable if it had been solely about tennis. But her record-breaking accumulation of grand slams was just one byproduct of her supreme facility for the game."—Nicholas Wroe, The Guardian, "Best Sports Books of 2021"

"The life of one of the greatest tennis players is, as this book shows, nothing if not extraordinary. . . . All In pulls evocatively on the threads of the tumultuous social and historical background to her life, painting a compelling portrait of modern America alongside the narrative of King's life."—Sunday Times

"A vivid and detailed account of her rise to sporting greatness and her struggles to attain equal treatment for women in a shockingly discriminatory sport. . . . All In describes a life comprising one epic struggle after another, both on and off court."—The Guardian

"A brave and moving book, a must-read for tennis fans and a vivid slice of social history. Co-written with the tennis author Johnette Howard and Maryanne Vollers, who worked on Hillary Clinton's memoir, its achievement is to sound like Billie Jean herself — lucid, accomplished, thorough, slightly earnest and deeply humane."—The Times

"What a glorious autobiography in every way. Inspiring, emotional, gripping, heartbreaking, brave and maybe most of all, authentic, Billie Jean King writes with verve, insight, and tremendous wit. This is the story of a remarkable athlete and how she has changed our nation for the better. I cannot recommend this book strongly enough."—Harlan Coben, author of Win

"In the pantheon of tennis greats, Billie Jean King stands alone. Her sweeping autobiography traces the champion's journey from twelve individual Grand-Slam titles to passionate advocate for women's sports and LGBTQ equality. . . . Through this read, she immerses us in the drama of her singular story."—Oprah Daily

"Billie Jean King is the most important woman to ever play sports. She has fought for opportunity, equality and inclusion every day of her adult life. She matters in a way very few athletes ever have. Her riveting autobiography is not only the honest portrayal of the life of a sports legend, it's a piece of history. Every girl and woman – for that matter, every boy and man – owes Billie Jean King a debt of gratitude. Her impact on our culture has been enormous and, thankfully, continues to this day."—Christine Brennan, USA Today

"Told in the forthright and clear way you would expect from this champion . . . This book will interest tennis fans, of course, but also anyone interested in feminism and women's history, and in learning how activists play the 'long game' using strategy, tactic, and determination."—Anara Guard, San Francisco Book Review

"Truly inspirational . . . An instinctive mentor, [King] conveys hard-won lessons on everything from leadership, business and activism to family dynamics, sexuality and the importance of living honestly and with an open heart. In this way, All In serves as a kind of motivational tool for living one's best life and making a difference."—Women's Tennis Association

"King is generous enough to share one of the most incredible stories in sports with the world. She covers the success and struggles of her tennis career, her steadfastness when it comes to social justice and activism, and the unbelievable trials and tribulations she faced in her personal life."—Tennis.com

"All In is a must read for tennis aficionados as well as people interested in the myriad of changes in the world thanks to her and a cadre of women caring enough to change the world for the better."—Mims Cushing, The Florida Times-Union

"All In is the remarkable story of a true legend who came from humble beginnings, and went on to change the world. Billie Jean King is a champion in every sense, just as much a hero behind the scenes as she is before her massive crowds. Her powerful memoir is a compelling must read. Masterfully done, this book is for everyone."—Patricia Cornwell, author of Spin

"A personal portrait of the 20th century women's movement . . . King's ability to deal with intense and sexist scrutiny – her ability to win 39 Grand Slams titles while promoting women's tennis and the aspirations of women in general – is just one of the remarkable takeaways from All In."—Barbara Barker, Newsday

"All In provides the most current, candid, and personal perspective of a true champion in both senses of that word."—David M. Alpern, The East Hampton Star

"All women athletes — not just tennis lovers — should read this book. While King is an international tennis hall of famer thanks to her 39 career Grand Slam titles and her dedication to improving the sport for women, her achievements being an enduring agent for social change during the civil rights, women's liberation, LGBTQ and Black Lives Matter movements make this required reading for all who have benefited from her work."—Joyce Bassett, Albany Times Union

"Billie Jean King's life is almost too rich for one book. . . . In so many ways, hers is the story of America."—Mark Whicker, Long Beach Press-Telegram

"I will remember Billie Jean King as a leader who had the courage to fight for equality. . . . Women's tennis and all women's professional sports owe [much] to King's entrepreneurial, relentless spirit."—Barbara Bry, The San Diego Union-Tribune

"We can't get enough of tennis legend King, and this new autobiography shows why: after a whopping 20 Wimbledon championships, 39 grand-slam titles and her groundbreaking defeat of Bobby Riggs in the 'Battle of the Sexes' in 1973, the 77-year-old feminist and social justice activist remains a true icon. A fierce advocate for LGBTQ+ rights, King also dives into painful chapters in her personal life."—Corrine Lestch, The Story Exchange

"Billie Jean King's grit and conviction burst off every page of this marvelously realized autobiography. Whether it was as a fierce tennis competitor or as a committed social activist, her story reminds us of what one person can do when she is honest and dedicated. Her authenticity was never in question. Her achievements were memorable and her impact long-lasting."—Bill Bradley, author of Life on the Run

"Not only did her courage and diligence help transform acceptance of gay and lesbian culture, she also has been a maverick force in promoting women's sports. King's story traces a path from where we were to where we are headed."—Linda Levitt, PopMatters

"The most important sports figure of our time has finally gotten the rich and readable biography she – and we – have long deserved. It's an ace."—Robert Lipsyte, author of The Contender

"Billie Jean King has come not just a long way, but incalculably far. And now we know the contours of her journey. She is a national treasure and, in this smartly written and compulsively engaging memoir, we grasp how and why. By turns informative, entertaining, and downright fun, All In traces the arc of an extraordinary woman and her extraordinary impact."—Jon Wertheim, author of Glory Days

And go from well-read to best read with book recs, deals and more in your inbox every week.
And go from well-read to best read with book recs, deals and more in your inbox every week.
Dismiss
Thanks!
Something awesome is on its way.
Back to Top
Become a Member
Just for joining you'll get personalized recommendations on your dashboard daily and features only for members.
Find Out More
Join Now
Sign In
Success!
Your account has been created. Upload book purchases, access your personalized book recommendations, and more from here.