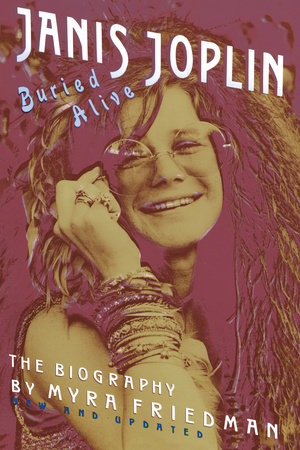 Buried Alive
The Biography of Janis Joplin
The Biography of Janis Joplin
By Myra Friedman

By
Myra Friedman
By Myra Friedman

By
Myra Friedman
Best Seller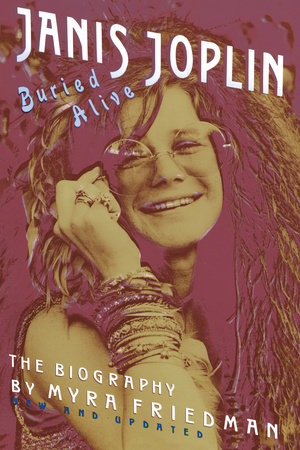 Paperback
Sep 15, 1992 | ISBN 9780517586501
Paperback

$18.00

Sep 15, 1992 | ISBN 9780517586501
People Who Read
Buried Alive

Also Read
Inspired by Your Browsing History
Praise
"One of the best books about a rock figure thus far…Buried Alive is unquestionably an accomplishment and it may well be the best portrait we'll have of Janis — and past even that, it seems a study of the motivations of stardom as true as one is likely to achieve….I'd take Buried Alive over Norman Mailer's metaphysical Marilyn any day!" — Rolling Stone

"Brilliant, marvelous, emotionally devastating…I don't think there's anything about Janis the book leaves untouched….I can almost hear her speak and, more relevantly, hear her laugh." — New York Daily News

"Written with a sympathetic intelligence, at times fiercely lyrical, Buried Alive is an honest book about Joplin the idol….This is the best book yet about rock…."
Back to Top