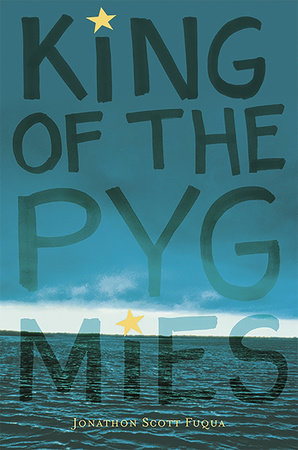 King of the Pygmies
By Jonathon Scott Fuqua

By
Jonathon Scott Fuqua
Best Seller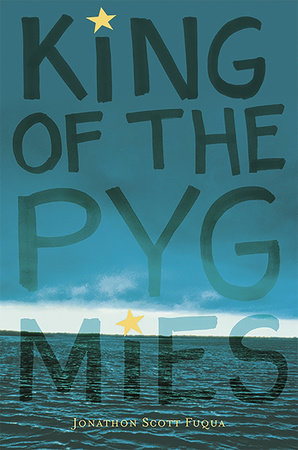 Hardcover
Oct 11, 2005 | ISBN 9780763614188
Hardcover

$16.99

Oct 11, 2005 | ISBN 9780763614188 | Young Adult
*This title is not eligible for purchase to earn points nor for redemption with your code in the
Reader Rewards
program
Buy the Hardcover:
People Who Read
King of the Pygmies

Also Read
Inspired by Your Browsing History
Praise
He took a few deep breaths. "You aren't bullying me?"

"No, sir."

Dad's eyes wandered. "Are you feeling sick or something?"

"No, sir, not sick. But I think . . . I think out of absolutely nowhere I might be going crazy or something. I'm scared I might be. That's why I was carving on the bed. I keep a record of how long it's been between when the voices come."

My dad rubbed a hand across his cheeks and mouth. "Penn, sweetie, I'm not exactly sure, but I think this might be a real type of problem. Normal people don't hear voices is all, not if they aren't sick-feeling."

"I know," I answered, getting a little more worried.

"God Almighty," Dad said. Ignoring my long-standing instructions not to give me a hug, he leaned over and slapped his arms around me and jostled me in a loving way, in the way he can. He jammed his nose against my head, mooshing his nostrils so that I could feel his wet breath against the roots of my hair.

"Sorry," I told him, feeling guilty.

"It ain't your fault, sweetie."

"I don't think it is."

We sat quiet for a few minutes. As his breath tranquilized me, as the room got darker, he let go. Slowly, his sad look changed, and he put a hand under my chin. "You know what? I take it back. I bet this all goes away. I bet you're gonna be okay. I can feel it inside, like woman's intuition, except for, you know, I'm a man. You're a good, normal teenage boy, and you're gonna be fine. This is just a momentary problem that's gonna disappear. Maybe it's just hormones. Maybe it's a flu. Who knows, but it ain't permanent."

"You think?"

"Oh yeah. Craziness just doesn't happen to a boy who's been normal his whole life. It doesn't hit sudden like that."

"Really?" I asked, worried that he had no idea what he was talking about.

____________

KING OF THE PYGMIES by Jonathon Scott Fuqua. Copyright (c) 2005 by Jonathon Scott Fuqua. Published by Candlewick Press, Inc., Cambridge, MA.
Back to Top