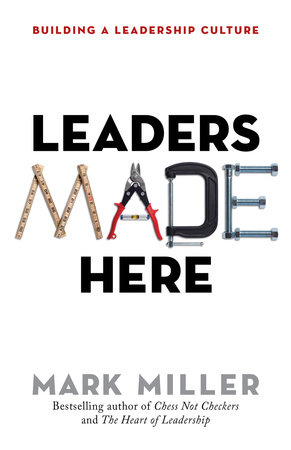 Leaders Made Here
Building a Leadership Culture
By Mark Miller

By
Mark Miller
Best Seller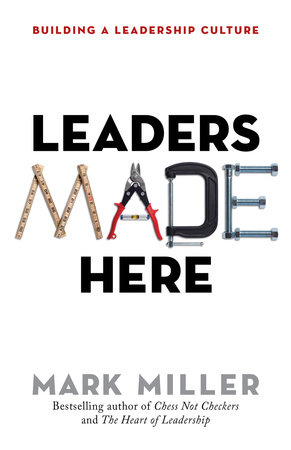 Mar 13, 2017 | ISBN 9781626569812
*This title is not eligible for purchase to earn points nor for redemption with your code in the
Reader Rewards
program
Buy the Hardcover:
Praise
"If you know Mark Miller's work, reading this endorsement is unnecessary. You already know that when it comes to training ethical, top-notch leaders, Mark is as good as it gets. His latest work, Leaders Made Here, will be widely used by organizations for decades to come."
– Mark Levy, founder of Levy Innovation LLC and author of Accidental Genius

"All great organizations are intentional about growing leaders. Any business or nonprofit desiring a stronger bottom line or greater impact in the world must make leadership development part of its cultural DNA. Leaders Made Here will show you the way."
– Howard Behar, former President, Starbucks international

"In Leaders Made Here, Mark Miller shares an important road map for leaders seeking to build leadership cultures. His guidance is action oriented and details a very pragmatic, purposeful approach to helping build leaders at every organizational level. When employees feel empowered to lead, everyone wins."
– Angie Morgan, cofounder of Lead Star and coauthor of the bestseller Leading From the Front and SPARK

"Mark is not just a leadership theorist. He is an everyday practitioner of leadership discoveries in a dynamic company. I read everything he writes."
– Bill Hybels, Senior Pastor, Willow Creek Community Church

"Mark Miller has tacked a profound subject in this book, and he's spot-on. A healthy, intentional culture is the best way to multiply leaders. His parable unveils the actionable items we all can implement to build more and better leaders. I recommend Leaders Made Here to anyone who's serious about leadership development."
– Dr. Tim Elmore, President, Growing Leaders

"A timely book that speaks to the very core of sustaining growth of a company by developing a surplus of talented, skilled, and 'ready-now' leaders..As Mark says, 'like oxygen, without them the corporation dies.'"
– Daniel Johnson, founder and CEO, Pureflow, Inc.

Table Of Contents
Contents

Introduction 1
Human Error 5
Bet on Leadership 13
Second Chance 17
The Assignment 23
Our Point of View 31
That's My Job 45
Study the Best 49
Scale Matters 57
The Big Idea 63
Let's Review 75
It Just Happens 83
Just Do It 93
Never Too Late 99
Connect the Dots 103
The Pitch 115
Decision Time 125
Epilogue 129

Acknowledgments 131
About the Author 133
Back to Top