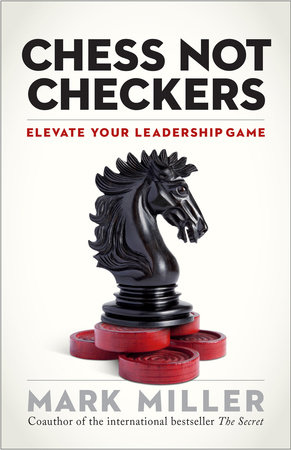 Chess Not Checkers
Elevate Your Leadership Game
By Mark Miller

By
Mark Miller
Best Seller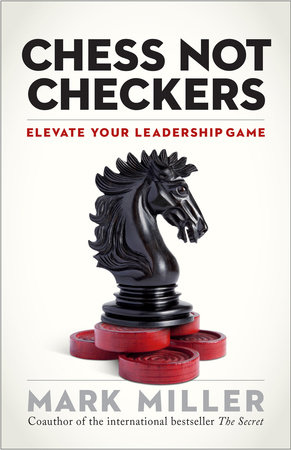 Apr 06, 2015 | ISBN 9781626563940
*This title is not eligible for purchase to earn points nor for redemption with your code in the
Reader Rewards
program
Buy the Hardcover:
Praise
"Don't let the highly absorbing story here fool you – Chess not Checkers is a truly fascinating and eminently practical guide to improving your organization's functionality and performance at all levels. Any leader looking to effect critical change will come away with a new understanding of what changes to make and how to make them!"
—Marshall Goldsmith, New York Times and global bestselling author of What Got You Here Won't Get You There

"As our opportunities and challenges grow ever more complex, leadership has never been more valuable. With his creative and accessible new book, Chess Not Checkers, Chick-fil-A's Mark Miller has successfully demystified the essence of modern leadership. Recommended to current and future leaders alike."
—Muhtar Kent, Chairman and CEO, The Coca-Cola Company

"Engaging as well as enlightening — good storyline — believable characters with real life challenges. I highly recommend this book to any organization looking for a higher level of performance. The four staples of high performance will stand the test of time".
—Clint Hurdle, Manager, Pittsburg Pirates

"In Chess Not Checkers, Mark Miller has written a compelling and insightful guide to building a high-performance organization. Through realistic examples and instantly recognizable personalities, Miller has distilled four powerful lessons to benefit leaders at all levels of their careers. The book is entertaining as a novel yet packs profound insights into what it means to lead and succeed in today's business world."
—Chris Heller, President, Keller Williams Worldwide

"Mark Miller is an expert on leadership. His new book, Chess Not Checkers, is headed to the best-seller's list. Check it out… it's that good!"
—Pat Williams Co-founder and Senior Vice President, Orlando Magic and author of 21 Great Leaders

"To excel as a high performance leader, one must first think like a high performance leader. Mark Miller does a brilliant job of outlining the critical shift leaders must make if they want to move from playing small and simple to succeeding in large complex environments."
—Linda Lindquist-Bishop, World Champion Sailor, and President, Courageous Thinking Inc.

Table Of Contents
Introduction
The Decision
Harder Than It Looks
Something Has to Change
A Different Game
Game On!
Start Here
Place Your Bet
What's Important?
Who Cares?
It's Your Move
Game Plan
What's Next?
Epilogue
Acknowledgments
About the Author
Back to Top