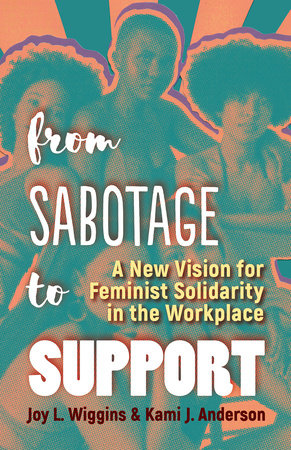 From Sabotage to Support
A New Vision for Feminist Solidarity in the Workplace
By Joy L. Wiggins and Kami J. Anderson

By
Joy L. Wiggins

and

Kami J. Anderson




Best Seller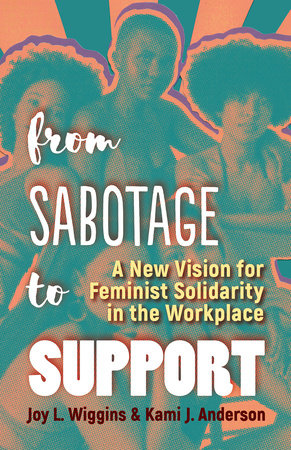 Paperback
May 14, 2019 | ISBN 9781523098477
Paperback

$19.95

May 14, 2019 | ISBN 9781523098477
*This title is not eligible for purchase to earn points nor for redemption with your code in the
Reader Rewards
program
Buy the Paperback:
Inspired by Your Browsing History
Praise
"Packed with everyday wisdom and common-sense recommendations, From Sabotage to Support provides an important alternative to our oppositional, combative social milieu. The authors offer insights, analyses, strategies, and everyday wisdom that give us the necessary tools to transform our workplaces into more equitable, harmonious, inclusive spaces."
—AnaLouise Keating, PhD, Professor and Doctoral Program Director, Department of Multicultural Women's and Gender Studies, Texas Woman's University, and Gloria Anzaldúa scholar
 
"From Sabotage to Support is a fantastic addition to the body of knowledge for women (and allies) by women. This book lays down a solid foundation for people new to feminist and womanist journeys while providing immensely actionable guidance for managing our sabotaging behaviors toward ourselves and others. The authors thoughtfully include myriad diverse identities and movements that define the complex human experience. This book will forever change you, your workplace, and the way that you embrace and connect with people."
—Tiffany Jana, DM, CEO, TMI Portfolio, and coauthor of Overcoming Bias and Erasing Institutional Bias
 
"Wiggins and Anderson have written a profound book to help us understand the role of patriarchal systems and how we can move from sabotage to support. This is a must-read for white women and women of color who are interested in how we can reclaim our voice and power and develop collaborative, authentic relationships across racial lines and create a new reality of support."
—Judith H. Katz, EdD, author of White Awareness, coauthor of Safe Enough to Soar, and Executive Vice President, The Kaleel Jamison Consulting Group, Inc.
 
"The timeliness of From Sabotage to Support can't be overstated. As an employer of a diverse group of individuals, thanks to the teachings in this book, I am now acutely aware of how I have helped perpetuate the patriarchy by rewarding workplace behaviors that originated with a system designed by white men to benefit only them. This book opens up a space for women to discuss how we're unwittingly supporting the continuation of this system. As Wiggins and Anderson show us, we've been working against one another. By working together as a group, as seen in the Women's Marches and the #MeToo movement and outlined in this book, we have a greater opportunity to better women's lives when we lift each other up. The workplace can be competitive, but it doesn't have to be. This enlightening book provides us with new tools to help white women recognize our privilege and our bias and change the way we lead as employers and the way we work as employees."
—Liz Bradford, owner of Bradford Public Relations Inc.
Back to Top