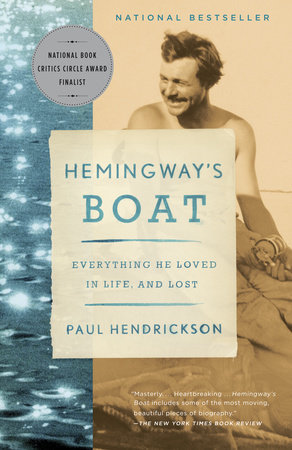 Best Seller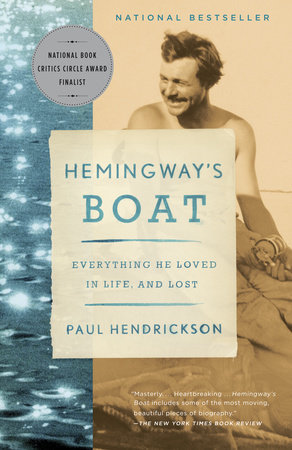 Jul 24, 2012
|
ISBN 9781400075355
YOU MAY ALSO LIKE
QUICK VIEW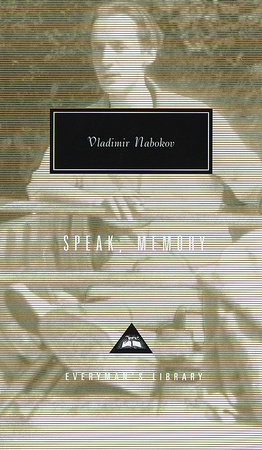 Speak, Memory
Hardcover
$23.00
QUICK VIEW
A Man Without a Country
Paperback
$17.00
QUICK VIEW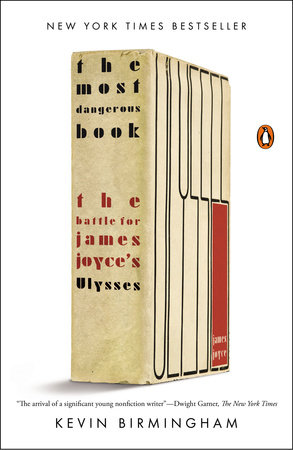 The Most Dangerous Book
Paperback
$19.00
QUICK VIEW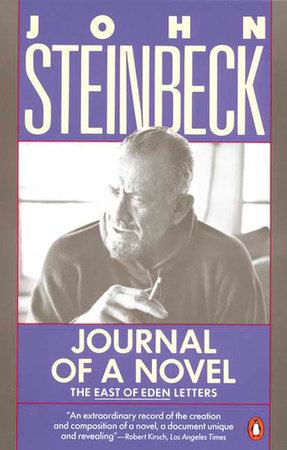 Journal of a Novel
Paperback
$16.00
QUICK VIEW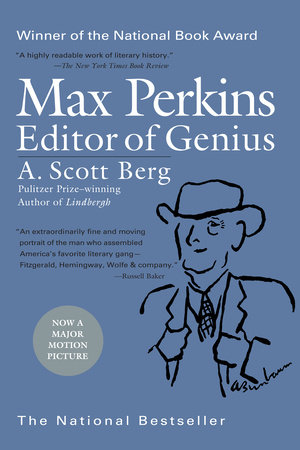 Max Perkins: Editor of Genius
Paperback
$20.00
QUICK VIEW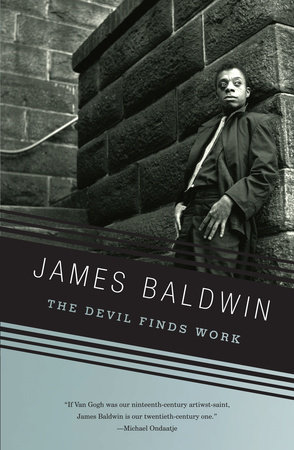 The Devil Finds Work
Paperback
$15.00
QUICK VIEW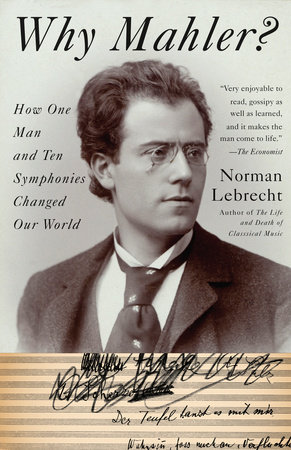 Why Mahler?
Paperback
$16.00
QUICK VIEW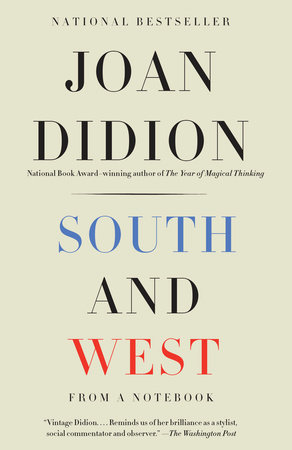 South and West
Paperback
$16.00
QUICK VIEW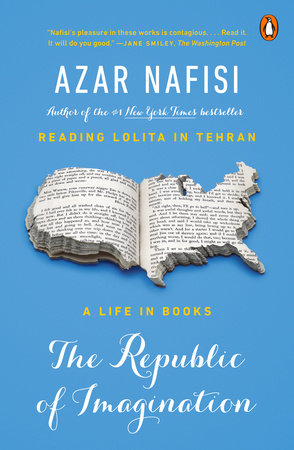 The Republic of Imagination
Paperback
$20.00
QUICK VIEW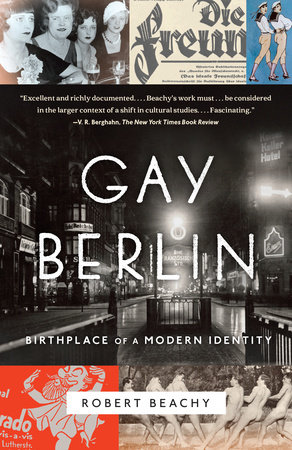 Gay Berlin
Paperback
$18.00
Praise
"I read [Hemingway's Boat] without a pause. . . . [It's] a biography that is at once admiring and devastating, and full of material that I wouldn't have thought even existed and of people who knew Hemingway whom I'd never heard of—an eye opener of a book, full of unexpected riches, fascinating digressions, and leaving one at the end wishing the book were longer, and thinking long and hard about the price of fame and success in America, and the dangers of seemingly getting everything you wanted out of life—it just may be the best book I've read this year, and certainly the best book I've read about an American writer in a long, long time." —Michael Korda, Newsweek Favorite Books 2011
 
"A lyrical and expansive search for the essence of a famous writer—heart, soul, and hull." —Julia Keller, Chicago Tribune Top Picks of 2011
 
"The author, an accomplished storyteller, interprets myriad tiny details of Ernest Hemingway's life, and through them says something new about a writer everyone thinks they know." —The Economist Books of the Year 2011
 
"Hendrickson's engrossing book offers a fresh slant on the rise and fall of a father figure of American literature."  —San Francisco Chronicle Best Books of 2011
 
"There's never been a biography quite like this one. . . . The stories are rich with contradiction and humanity, and so raw and immediate you can smell the salt air." —Publishers Weekly Best Books of 2011: The Top 10
 
"Rich and enthralling . . . Paul Hendrickson is a deeply informed and inspired guide. He often appears in the first person, addressing the reader and exhorting him or her to speculate, imagine, or feel. He has researched exhaustively, been to the places Hemingway frequented, and talked to whoever was part of or had a connection to the Hemingway days. His diligence and spirit are remarkable. It is like traveling with an irrepressible talker who may go off on tangents but never loses the power to amaze. . . . Hemingway's Boat is a book written with the virtuosity of a novelist, hagiographic in the right way, sympathetic, assiduous, and imaginative. It does not rival the biographies but rather stands brilliantly beside them—the sea, Key West, Cuba, all the places, the life he had and gloried in. His commanding personality comes to life again in these pages, his great charm and warmth as well as his egotism and aggression." —James Salter, The New York Review of Books
 
"Large-minded [and] rigorously fair. . . . An indispensable document. . . . With this sterling summation of the entire Hemingway canon, Hendrickson shows what has eluded some very able scholars. A writer's life can contain two conflicting existences, one of purely original genius and one of irreversible destructiveness. It's a lucky genius who gets credit for the first and a free pass on the second. Hendrickson issues no free pass to Papa. He gives the ravaged old man something more honest: a fair summing-up of a life like no other." —Howell Raines, The Washington Post
 
"A rich book and a wandering one. . . . Hemingway's Boat is about Hemingway, about what was good in him and what was bad, about what brought a man who took pleasure in so much to the point where he could take his own life. It is about the joy he spread and the infection he carried. . . . For Hendrickson, discovering just how unhappy and unsettled Hemingway was for so long makes him more of a hero. He states his case persuasively, which is why this book is so good." —Allan Massie, The Wall Street Journal
 
"Heartbreaking . . . Hemingway's Boat includes some of the most moving, beautiful pieces of biography I have ever read. . . . In the best of these streaming 'other lives' . . . Hendrickson's two strongest gifts—that compassion and his research and reporting prowess—combine to masterly effect."  —Arthur Phillips, The New York Times Book Review
 
"Brilliant. . . . Through painstaking reporting, through conscientious sifting of the evidence, and most of all, through vivid, heartfelt, luminous writing, Hendrickson gets to the heart of both Hemingway and his world. . . . Hendrickson writes sentences that seem lit from within—but not in a showy way. Rather, they glow with the yearning of the humble seeker, the diligent observer who understands that we'll never get to the end of the Hemingway story—yet we have to start somewhere." —Julia Keller, Chicago Tribune
 
"Glorious. . . . A copious, mystical portrait. . . . [Pilar] proves that there just might be one more way of telling Papa's story. . . . Hendrickson handles her like the relic she is, and makes of her a cunning, capable metaphor for Hemingway's contradictory drives . . . Hendrickson fills in the negative space exuberantly. He imagines each scene completely, and then imagines himself into it. The book becomes a participatory biography—the details are rendered with a hallucinatory intensity . . . This big-hearted book leaves us with a litany of sorrows, but also images of grace: of heroism in Gigi's muddled final moments; of tenderness and lucidity in Hemingway's paranoid last days; and of Pilar and her promise of escape, renewal, and the open sea." —Parul Sehgal, Cleveland Plain-Dealer
 
"The most honest and honestly excellent prose about Papa Hemingway to date . . . Hendrickson's quirky, compelling, and compassionate biography of a literary lion slants great." —Linda Elisabeth Beattie, Louisville Courier-Journal
 
"This unfailingly intelligent meditation on the achievement of genius and the corrosion of fame brings a man we thought we knew to life in a wholly different light." —Newsweek
 
"[Pilar is a] brilliant conceit. . . . No wan symbol or factitious theory [serves] as blinkered Virgil, but instead a tactile, intensely documented, sensual, action-crammed vessel that [carries] a rich cargo of story. . . . The utilitarian yet graceful lines of Pilar form a sturdy armature for the sculpture of Hemingway that Hendrickson hews from the marble of history in Hemingway's Boat. Thanks to Hendrickson's insights, his laborious research, and his sturdy, cannily wrought, often lyrical prose, the famed novelist comes alive again in uncluttered, fresh dimensions, vividly at the helm of his boat once more." —Paul Di Filippo, The Barnes & Noble Review
 
"An often lyrical mélange of biography, lit-crit meditation and straight reportage . . . Hendrickson delves deep into the margins, running down fascinating profiles of a handful of characters who had been treated like bit players in earlier works and searching for renewed significance in some episodes that had previously been relegated to footnotes. . . . Smart and lovingly crafted, a worthy addition." —Larry Lebowitz, Miami Herald
 
"This may be the great Hemingway book of the past twenty years. It gives us, at long last, the New Hemingway we've needed. We are persuaded that, at long last, we have somehow encountered Hemingway whole—apparition and monster, buffoon and barbarian, literary titan and pretender, macho man and soft-hearted benefactor, and above all, the great artist wrestling with anxieties that are secret gifts and advantages that were vicious impediments. . . . [Hendrickson is] so attentive to detail that he will notice the polish on a woman's nails, but, at the same time, so intuitive that he can neutralize some of the oldest toxins flowing through the bloodstream of Hemingway's life narrative." —Jeff Simon, Buffalo News
 
"Writing with stylistic verve, great heart and profound insight, Paul Hendrickson gives us a fresh way to understand one of the most written-about, fascinating characters in American letters. . . . Hendrickson doesn't reveal Hemingway's life as much as he illuminates it with his characteristic passion and intelligence, in a great match of biographer and subject." —Elizabeth Taylor, Chicago Tribune
 
"Paul Hendrickson wrote Hemingway's Boat almost as a rebuke to the many conflicting Hemingway biographies and 'daffy critical studies.' If he could ground a narrative in something that existed and still exists, that Hemingway loved, if he could learn about such a treasured possession, then maybe he could learn something about Hemingway, too. He does, in spades, and so do Hendrickson's lucky readers. . . . Captivating." —Roger K. Miller, Pittsburgh Post-Gazette
 
"Engrossing. . . . Movingly told . . . Hemingway's Boat brings a commanding personality—and all the fears and insecurities that came with it—brilliantly to life side by side with the lives of minor characters, neglected witnesses who have their own stories to tell." —J. Malcolm Garcia, The Kansas City Star
 
"Inspired. . . . Enthralling. . . . Hendrickson writes so well that every page is a pleasure to absorb." —Steve Weinberg, The Christian Science Monitor
 
"Hendrickson's innovative writing and approach make for a book that is both delightful and profound." —Choice
 
"Less a biography than a deeply reported, achingly considered meditative essay, Hemingway's Boat covers a vast amount of territory in the life of the mythic, difficult-to-understand Papa, all of it coming back in some way to Hemingway's beloved 38-foot, two-engine, ocean-plying Pilar. Fishing, fatherhood, manhood, writing, the infinite pull of the Gulf Stream—these constitute only the starting point of Hendrickson's sympathetic, illuminating wanderings . . . Hendrickson's book is filled with intensity, humanity, and more." —Starred review, Booklist
 
"Splendid . . . A moving, highly evocative account . . . Seven years in the making, this vivid portrait allows us to see Hemingway on the Pilar once again, standing on the flying bridge and guiding her out of the harbor at sunrise. Appearing on the 50th anniversary of Hemingway's death, this beautifully written, nuanced meditation deserves a wide audience." —Starred review, Kirkus
 
 "Admirably absorbing, important, and moving . . . Poignant . . . Acutely sensitive to his subject's volatile, 'gratuitously mean' personality, Hendrickson offers fascinating details and sheds new light on Hemingway's kinder, more generous side." —Starred review, Publishers Weekly
 
 "Unique. . . . Hendrickson has come neither to praise nor bury his subject, but to give him a fair shot. . . . Featuring spry writing and clever insight but thankfully little critical analysis of Ernest Hemingway's work (that's been done to death), Hendrickson brings fresh meat to the table, delivering one of the most satisfying Hemingway assessments in many years. A delight for Ernesto's numerous fans." Starred review, Library Journal
 
"Complex but clear and easy to follow . . . With fresh information and insights, [Hemingway's Boat] adds significantly—as many other books have not—to what we know about a complicated and great American writer." —Clyde Edgerton, Garden & Gun
 
"Hemingway's Boat is Paul Hendrickson at his peak, which is as good as it gets. I've not read a book in years that struck me so deeply paragraph after paragraph, page after page, chapter after chapter—the writing, research, sensibility, honesty, sadness and guts to steer Pilar and Hemingway down so many unexplored and revelatory ocean streams."  —David Maraniss, author of When Pride Still Mattered: A Life of Vince Lombardi 
 
"The complex life of a deservedly renowned, brilliantly energetic storyteller is here told with knowing sensitivity, and remarkably, without resort to the mannerisms of the psychiatric clinic or to the various canons of the literary and educational worlds. In a sense, Paul Hendrickson, an essayist and skilled documentary writer, himself builds Hemingway's boat, sees its practical and metaphorical significance to a novelist who struggled mightily, sometimes with success, sometimes with failure, to navigate life's challenging hurdles, obstacles, opportunities, as they came his way, wave after wave of them, in his boldly, bravely original, yet often melancholy effort to stay afloat, keep on top of things as a writer, husband, father." —Robert Coles, author of Children of Crisis: A Study of Courage and Fear
 
"Just when you thought there was nothing left to say about Papa, along comes Hemingway's Boat. Paul Hendrickson proposes that the thirty-eight-foot motor yacht Pilar was the true love of Hemingway's life, and from this slant angle manages to bring the revered and reviled author of 'The Snows of Kilamanjaro' back to life for us once again." —Jay McInerney, author of How It Ended: New and Collected Stories
 
"Paul Hendrickson is the most innovative and creative nonfiction writer I know. Just read Hemingway's Boat and you'll see what I mean. He has an almost saintly compassion for both the greatness and the foibles of Hemingway, and he brings the reader directly into Papa's sultry Cuban lair like never before. A landmark publishing event." —Douglas G. Brinkley, author of The Great Deluge
 
Awards
Chicago Tribune Heartland Prize WINNER 2012
National Book Critics Circle Awards FINALIST 2011
Get the latest updates about Paul Hendrickson
And go from well-read to best read with book recs, deals and more in your inbox every week.
And go from well-read to best read with book recs, deals and more in your inbox every week.
Dismiss
Thanks!
Something awesome is on its way.
Back to Top
Become a Member
Just for joining you'll get personalized recommendations on your dashboard daily and features only for members.
Find Out More
Join Now
Sign In
Success!
Your account has been created. Upload book purchases, access your personalized book recommendations, and more from here.