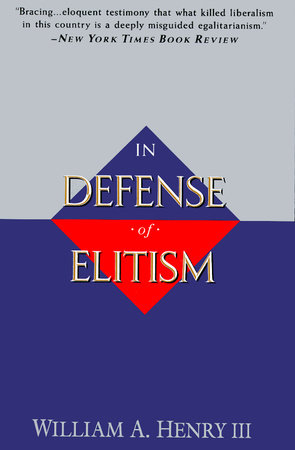 In Defense of Elitism
By William A. Henry

By
William A. Henry
By William A. Henry, III

By
William A. Henry, III
Best Seller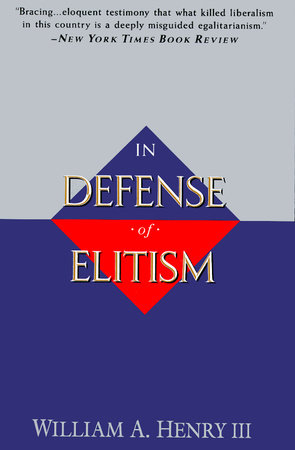 Aug 01, 1995 | ISBN 9780385479431
People Who Read
In Defense of Elitism

Also Read
Inspired by Your Browsing History
Praise
"A  passionate yet reasoned argument for the proposition  that some people simply contribute more to society  than others. It challenges head-on the  presumptions and platitudes of government, academia, and  even private industry." — The  Atlanta Journal Constitution.

"A wide-ranging, free-swinging commentary that will  raise the hackles of nearly everyone." –  New York Times.

"Bracing… eloquent testimony that what killed  liberalism in this country is a deeply misguided  egalitarianism." — The New York Times  Book Review.
Back to Top