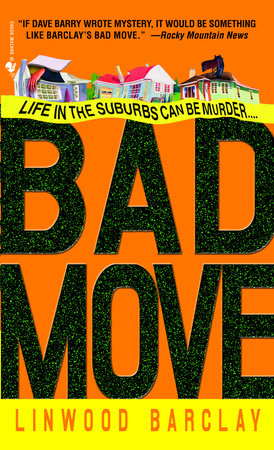 Bad Move
A Novel
A Novel
By Linwood Barclay

By
Linwood Barclay
By Linwood Barclay

By
Linwood Barclay
Best Seller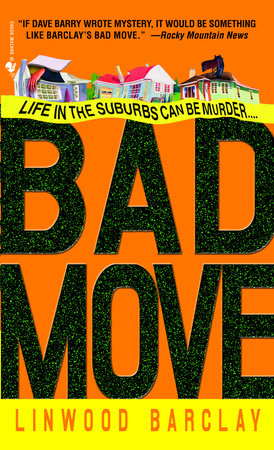 Mass Market Paperback
$8.99
Apr 26, 2005
|
ISBN 9780553587043
*This format is not eligible to earn points towards the
Reader Rewards
program
Apr 26, 2005 | ISBN 9780553587043

*This format is not eligible to earn points towards the

Reader Rewards

program
Inspired by Your Browsing History
Buy other books like Bad Move
Praise
"Humorous … Fast-Paced…. the suburbs turn out to be no guarantee of personal safety."
—Booklist

Praise for Last Resort:

"Last Resort is a moving, bittersweet and naturally funny memoir of a young man's coming of age."
—London Free Press

"Engaging…Barclay writes with admirable openness about his dysfunctional family."
—Maclean's

"Barclay's straightforward and unadorned prose…lets him subtly convey the crazy-quilt way that life happens: teenage fun bumps into grownup sadness, loved ones can turn troubled or troubling…Barclay's style may seem simple, but the effects he achieves are anything but."
—January Magazine

"[Barclay] manages to capture something elusive; the magical, almost ineffable wonder of childhood, where the sense of freedom offered by a nine-horsepower boat, a summer romance or the first serious conversation with an adult offers a promise of life which one rarely shakes off in later years."
—National Post?
Back to Top