Maricel E. Presilla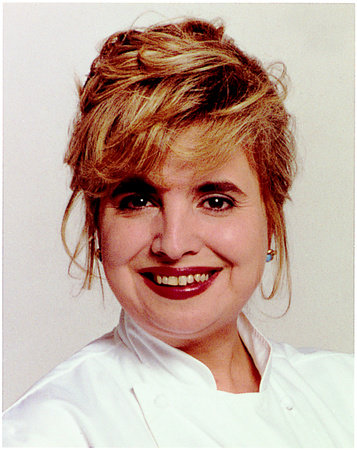 About the Author
MARICEL E. PRESILLA is a culinary historian, author, and chef specializing in the cuisines of Latin America and Spain. She studied medieval Spanish history at Spain's University of Valladolid and at New York University, where she received her PhD. Formally trained in cultural anthropology, she has done extensive research on the food crops of the Americas and taught at New York University and Rutgers University.
 
Presilla is a frequent contributor to Saveur, Food & Wine, and Gourmet, and also writes the Miami Herald's "Cocina" column. A recognized authority on all aspects of chocolate as well as on Spanish and Latin American culinary history, she has given numerous seminars, tastings, and lectures to culinary groups nationwide and has been featured in the country's top food publications. She is a member of the advisory committee for the Culinary Institute of America's Latin American program and was recently named one of the "Ten innovators who will influence food in the U.S. for the next 30 years" by Food & Wine.
 
Presilla is the president of Gran Cacao, a food marketing company specializing in chocolate research and the heirloom cacao bean trade. She has been a consultant for several food companies including the Venezuela-based Chocolates El Rey C.A., whose premium chocolates she helped introduce to the United States. She is the co-owner and chef of two restaurants in Hoboken, New Jersey: the small pan-Latin Zafra and the more formal South American Cucharamama. The restaurants have earned Presilla repeated nominations for the James Beard Foundation's Best Chef Mid-Atlantic award. In September 2009, she was awarded the prestigious Silver Spoon Award by Food Arts magazine for her multifaceted contributions to the culinary arts.
 
Presilla is the author of three illustrated books on various aspects of Latin American culture and a forthcoming book on Latin American cooking. Her newest venture is the food store and cooking atelier Ultramarinos in Hoboken. She divides her time between her New Jersey restaurants, Miami, and Latin America.