Robert Hough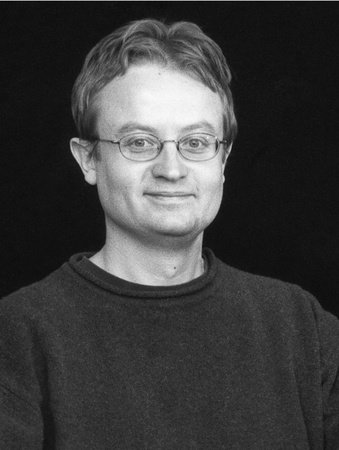 Photo: © Colin Faulkner
About the Author
Born in Toronto in 1963, Robert Hough knew he wanted to become a writer back in high school. After graduating in 1985 from the Queen's University, where he wrote satirical articles for the arts paper, Hough worked briefly in advertising before becoming a journalist. For about a dozen years, he wrote for such magazines as Toronto Life and Saturday Night before turning to books. Hough's first book was originally intended to be a biography of Mabel Stark, a promiscuous and ribald 1920s lion tamer for Ringling Brothers Circus. Due to a general lack of documentation on Stark, Hough decided to write a novel instead. Published to rave reviews in 2001, The Final Confession of Mabel Stark was shortlisted for both the Commonwealth Writers' Prize for Best First Book and the Trillium Book Award and was sold into the US, the UK and at least twelve other countries. It is currently in development for a major motion picture starring Kate Winslet in the role of Stark.

Like The Final Confession of Mabel Stark, The Stowaway began as a non-fiction book project. After following the story of the in the news, Hough contacted the Filipino crewmen who courageously protected the life of a Romanian stowaway. "I phoned up the Filipino crew members in Halifax and… I couldn't believe that no one was writing about their story. The more I thought about it, the more I wanted the surviving stowaway's story. I wanted the reader to root for the guy," he said in an interview with the Calgary Herald. After he spent a year tracking the stowaway down, Hough's plan to write a non-fiction account was quashed by the Romanian's refusal to talk for less than thirty thousand American dollars. Undeterred, Hough decided to write a work of fiction based on actual events. Published in March 2004, The Stowaway has garnered critical praise and has sold into the US, the UK, Holland, Germany and Sweden. Of the experience of writing The Stowaway, Hough says: "In my more optimistic moments, I tell myself I have used the novel in the way it was used in the days of Dickens or Thackeray: to dissect current events. In my less optimistic moments, I feel that I have, by inventing the central character in a non-fiction storyline, somehow misbehaved." After swearing to never again base a novel on a true story, Hough is currently working on a purely fictional story about a Russian mail-order bride.

Hough lives in Toronto with his wife and two daughters.