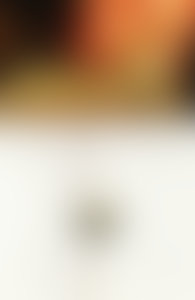 W L
About the Author
WILLIAM SLOANE COFFIN, JR. was born in 1924, but his young life of wealth and comfort was suddenly rearranged by the death of his father in 1933. A series of moves led mother and children first to California and then to Europe. As a boy, Coffin's first ambition was to be a concert pianist. In Paris he was able to study with Nadia Boulanger and later in Geneva met Ignacy Paderewski.
When World War II erupted, the family returned to the United States, and Coffin attended Phillips Academy in Andover, graduating into an army uniform. As an officer he used his linguistic skills in intelligence work. After the war he attended Yale University, alma mater to his father and grandfather, and later studied at Union Theological Seminary in New York City with Reinhold Niebuhr and Paul Tillich. Uncertain of a calling to the ministry, he left Union for the newly organized CIA and was assigned to Europe.

He eventually settled on a career as a minister and returned to Yale as chaplain, where he held the university pulpit for seventeen years. During the 1960s and 1970s a great thirst for social justice energized Coffin, and he led vigorous protests against both the evils of segregation and the Vietnam War. He has remained a social activist and protester to this day.

From 1977 to 1987 Coffin was pastor of Riverside Church in Manhattan. From this pulpit, his well-earned fame as a preacher of great power and conviction spread nationwide. No one in 1983 who heard him preach the eulogy for his son, Alex, shortly after he died in an auto accident, could ever doubt either his courage or the depth of his confidence in the abiding presence of God's grace.
Reverend Coffin currently lives a life of active retirement in Strafford, Vermont

JOHN F. THORTON is a literary agent, former book editor, and the coeditor, with Katharine Washburn, of Dumbing Down (1996) and Tongues of Angels, Tongues of Men: A Book of Sermons (1999). He lives in New York City.

SUSAN B. VARENNE is a New York City high-school teacher with a strong avocational interest in and wide experience of spiritual literature (M.A., The University of Chicago Divinity School; Ph. D., Columbia University).