Jean Bethke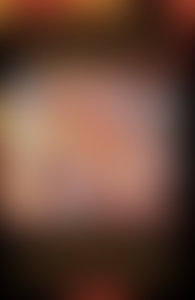 J B
About the Author
Jean Bethke Elshtain is Centennial Professor of Political Science and Professor of Philosophy at Vanderbilt University in Nashville, Tennessee. She is the author of Women and War and, coming out this year, Antigone's Daughters. She writes on the history of political thought, contemporary political and social theory, moral philosophy, and women's studies.

Stanley Hauerwas is Professor of Theological Ethics at Duke University in Durham, North Carolina. He is the author of A Community of Character: Toward a Constructive Christian Social Ethic and The Peaceable Kingdom. His writing focuses on an ethic of virtue or character.

Sari Nusseibeh is the director of the Jerusalem Center for Strategic Research and Professor of Philosophy at Bir Zeit University in the West Bank. He is author with Mark Heller of No Trumpets, No Drums: A Two-State Settlement of the Israeli-Palestinian Conflict.

Michael Walzer is the U.P.S. Foundation Professor of Social Science at the Institute for Advanced Study in Princeton, New Jersey. A writer on social ethics, he is the author of Just and Unjust Wars and, most recently, The Company of Critics.

George Weigel is president of the Ethics and Public Policy Center in Washington, D.C., and a Catholic theologian specializing in social ethics. He is author of Tranquillitas Ordinis: The Present Failure and Future Promise of American Catholic Thought on War and Peace.

La Civilta Cattolica is a Jesuit magazine published in Rome. Its editorials, which are written by an anonymous board of editors, are reviewed by the Vatican Secretariat of State, according to the Catholic News Service, the official press arm of the United States Catholic Conference. The director of La Civilta Cattolica, the Rev. GianPaolo Salvini, S.J., said, "We are neither an official nor a semiofficial voice of the Vatican. But according to…tradition, we are used to working in syntony with the Holy See, and we avoid publishing articles which are contrary to the mind of the Vatican. This was the case for this editorial too."

David DeCosse is an editor at Doubleday. He is a graduate of Harvard College and the Columbia University Graduate School of Journalism.