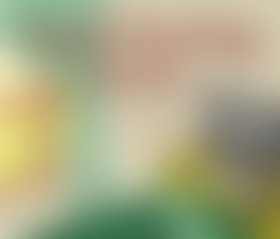 L R
About the Author
Lindsay Rechler is a Managing Director at a global investment bank where she has worked for 13 years. She earned her bachelor's degree from Cornell University. While quarantining at home with her family, Lindsay wrote her first book, Good Morning Zoom. Like all parents, she and her husband Zack have also become chefs, bakers, coaches, teachers, musical directors and artists. She resides in Manhattan with her husband Zack and two children.

This book was written for today's children and for future generations to record the impact the pandemic had on our lives and how we weathered the storm together.

June Park is a graphic designer and illustrator based in Brooklyn, New York. This is her second illustrated book. Her background in fine arts continue to inform her approach to creating work that is hand-crafted, immersive and memorable. In addition to illustrating, June runs a small branding studio with her web developer husband, Jeff.