Arielle Ford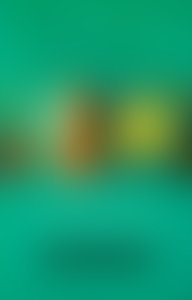 A F
About the Author
All things mystical and magical have fascinated Arielle Ford since childhood. She considers herself a spiritual adventurer. From the time she was a teen, she pursued a multi-faceted path of spiritual awareness and growth. She explored so many different and diverse forms of spiritual knowledge and practice that it set the stage for her to play an important role in the spiritual renaissance of our times — as a leader in making spiritually oriented material accessible to media and available to the masses.
She considers it extraordinary good fortune that allowed her to evolve her love for the mystical into a successful career. It began when she founded her own public relations agency in 1987, The Ford Group, specializing in representing leaders in the areas of new thought, human potential and mind-body medicine. Today, her expertise and acumen in these fields is legendary.
She is credited with launching the high profile careers of many top-selling authors and speakers, including her sister Debbie Ford, author of several books including the Oprah favorite, Dark Side of the Light Chasers. Her clients, current and past, include New York Times Best-selling authors Deepak Chopra, Jack Canfield and Mark Victor Hansen (co-authors of the popular Chicken Soup for the Soul series), Neale Donald Walsch, don Miguel Ruiz and Marianne Williamson, as well as Dean Ornish, M.D., Gary Zukav, Gerald Jampolsky, M.D., Ram Dass, and Wayne Dyer.
She launched her own career as an author in 1997 with the publication of herfirst book, Hot Chocolate for the Mystical Soul and followed with More Hot Chocolate for The Mystical Soul and Hot Chocolate for the Mystical Teenage Soul, Hot Chocolate For The Mystical Lover: 101 Stories of Soul Mates Brought Together By Divine Intervention and her latest, MAGICAL SOUVENIRS (all available from Plume Books).
Additionally, she and her husband, Brian Hilliard, run Dharma Dreams, a management firm that develops multimedia projects for publishing, electronic media and movies. Their joint venture continues to introduce exciting new projects that bring healing, empowering and mystical concepts to life.
For more information, log on to www.fordsisters.com.