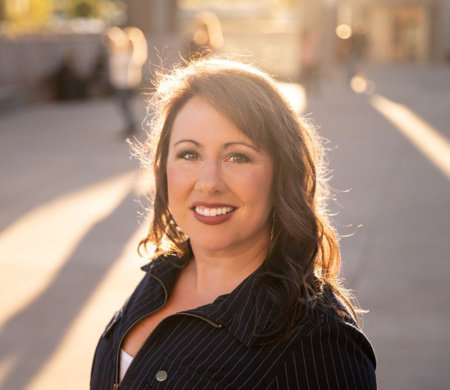 Photo: © Jeannene Matthews, JR Photography
About the Author
Amelia Kelley, PhD, is an integrative, trauma-informed therapist with 20 years of experience as an art therapist and certified meditation and yoga instructor. She is trained in EMDR, hypnotherapy, somatic thera­pies, Internal Family Systems (IFS), and Brainspotting. She is a trainer, podcaster, and writer in the "science-help" field, focusing on motivation, women's issues, empowering survivors of abuse and relationship trauma, Highly Sensitive Persons, healthy living, and adult ADHD.

Dr. Kelley is an adjunct professor of counseling at Yorkville University and a nationally recognized relationship expert featured on the SiriusXM Doctor Radio program The Psychiatry Show, exploring the impact of gaslighting on our society. She is a coach and trainer for the SAS Work/Life Program and resident trainer for the Art Therapy Institute of North Carolina. Her private practice is part of the Traumatic Stress Research Consortium at the Kinsey Institute. She is a co-author of What I Wish I Knew: Surviving and Thriving After an Abusive Relationship and a regular contributing writer for the world's largest blog for HSPs, The Highly Sensitive Refuge. Her work has been featured in Teen Vogue, Scary Mommy, Yahoo! News, Well+Good, and Insider.

Follow her on Instagram @drameliakelley or visit ameliakelley.com.