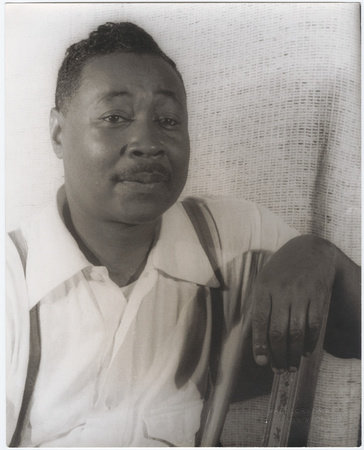 Photo: © Carl Van Vechten/Beinecke Lib.
About the Author
Claude McKay (1889–1948), born Festus Claudius McKay, is widely regarded as one of the most important literary and political writers of the interwar period and the Harlem Renaissance. Born in Jamaica, he moved to the U.S. in 1912 to study at the Tuskegee Institute. In 1928, he published his most famous novel, Home to Harlem, which won the Harmon Gold Award for Literature. He also published two other novels, Banjo and Banana Bottom, as well as a collection of short stories, Gingertown, two autobiographical books, A Long Way from Home and My Green Hills of Jamaica, and a work of nonfiction, Harlem: Negro Metropolis. His Selected Poems was published posthumously, and in 1977 he was named the national poet of Jamaica.
 
Brent Hayes Edwards is a professor in the Department of English and Comparative Literature at Columbia University. His books include The Practice of Diaspora: Literature, Translation, and the Rise of Black Internationalism and Epistrophies: Jazz and the Literary Imagination. 
 
Jean-Christophe Cloutier is an assistant professor of English at the University of Pennsylvania. He is the editor of Jack Kerouac's original French writings, La vie est d'hommage (2016), and translator of Kerouac's two French novellas in The Unknown Kerouac: Rare, Unpublished & Newly Translated Writings (2016), and his essay on the first collaboration between Ralph Ellison and Gordon Parks appears in Invisible Man: Gordon Parks and Ralph Ellison in Harlem (2016).