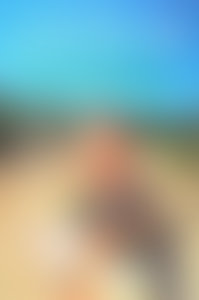 G M
About the Author
A funny thing happened to professional golfer Gary McCord on the way to golfing oblivion….he ended up as a popular golf commentator for CBS-TV.

McCord, who at various times during his professional career has been referred to as irreverent, witty, intolerable, absolutely approachable, delightfully different, and most of all, devoid of any pretense, is one of the few professional athletes who successfully made the transition from the playing surface to the microphone.

McCord was part of that competitive group for some 23 years, never winning a title, but earning $659,479 with a season best of $68,213 in 1984. He came close to winning only once, finishing second in the 1977 Greater Milwaukee Open.

In 1986, McCord had finished competing in the Colonial Invitational and was on the airplane carrying the CBS crew from Dallas to Columbus, Ohio. McCord approached CBS producer Frank Chirkinian and offered to look at CBS' approach to its golf coverage "if you'll pay my room and board for the week." To McCord's surprise, Chirkinian took him up on his offer. Then, on the following Friday, Gary was told to report to announcer Vern Lundquist at the 16th-hole tower. He was handed a headset and told he was a color commentator with all of 15 minutes preparation.

His first major call came when a player hit a bad shot from a downhill lie over a bunker. "I said that the shot was like chipping on your concrete driveway and asking the ball to bite." CBS liked his style and McCord was one his way — not to a Masters title at Augusta — but to a tower and a microphone on the golf course.

But the irrepressible McCord, at age 48, is the same person who, when filling out his publisher's author questionnaire, wrote that his favorite sport is "spoofing people." He teams with the very polished Jim Nance and shares duties with names such as Ken Venturi, Peter Kostis and others to bring a fresh and professional approach to what is going on as the world's best players are competing. McCord believes there is a place for some humor in the serious world of professional golf. He can be tough, but fair, with the many friends he has on the tour. "I try to be completely candid," he says.

McCord's fertile mind keeps him looking for other things to do besides being one of television's most popular golf commentators. He appeared as himself and served as technical director for the golf movie Tin Cup, starring Kevin Costner and Don Johnson, which was released this past June. McCord is also the author of Golf for Dummies with John Huggan, which was published in spring 1996, and he also pens weekly America Online articles for iGolf and has written a number of instructional articles in national golf magazines. On April 1, 1997 G.P. Putnam's Sons published McCord's new book, Just a Range Ball in a Box of Titleists R, presenting his entertaining and heartfelt take on the entire world of professional golf.

In addition, McCord has earned a reputation as an astute teacher. He presently works with some 20 current PGA Tour players, as well as running a golf school in Scottsdale, Arizona, with Peter Kostis called the Kostis/McCord Learning Center. McCord was born in San Gabriel, California, and makes his home in Edwards, Colorado.