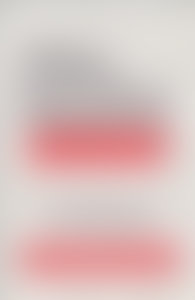 L B
About the Author
Novelist Larry Brooks began his writing career after two earlier career starts had stumbled out of the blocks. After five years in pro baseball with the Texas Rangers organization, a career which exploded simultaneously with the tendons in his pitching arm, Brooks found himself writing and selling magazine articles about the minor league experience. Then, after graduating from Portland State University in 1976 and discovering a year later that his future as a stockbroker was no brighter, he was happy to find a market for his writing about that world, as well. For the next few years he wrote and sold some four dozen magazine articles on topics as varied as stock options contracts and the female orgasm. Obviously, not all of his work was based on personal experience.
Brooks' career took a turn in 1983 when he hooked up with a small audiovisual production company in Portland as a scriptwriter, a position he landed in part by virtue of a pile of unpublished novels written over the prior several years. Seventeen years later, as Executive Creative Director and a partner in what had become one of the largest corporate communications firms in the west, the company was sold and Brooks was able to pursue writing full time. During those years, in addition to writing some 800 corporate videos, hundreds of brochures, speeches, ads and countless strategic briefs for companies like Intel, Hewlett Packard, Texas Instruments, General Motors, Mercedes-Benz Credit Corporation, Cargill and scores of other Fortune 1000 firms, Brooks had quietly taken up screenwriting for motion pictures, a pursuit that landed him an agent and several optioned scripts, four of which are still active in the Hollywood treadmill today.
Brooks' psychological thriller Darkness Bound, was based in part on one of those early screenplays. It was published by Onyx Books in October 2000, and was instantly a USA Today bestseller. His second novel, Pressure Points, also a thriller, is a December 2001 release from Onyx. He is currently working on a third thriller, Throwing Bullets, with several other projects, both novels and screenplays, under development.
Brooks, his wife, Laura, and his son, Nelson, divide their time between homes in Scottsdale, Arizona and Portland, Oregon. His hobbies include hanging with his wife, an obsession with fitness and health, a conflicting obsession with restaurants, supporting his son's school and athletic activities, reading bestsellers and seeing every movie under current release, and the on-going pursuit of personal growth on a spiritual, physical, emotional and financial level.