Sarah S. Brannen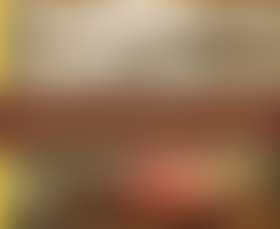 S B
About the Author
Sarah S. Brannen received her Bachelor of Arts degree in Visual and Environmental Studies from Harvard University and her Master of Fine Arts degree in Printmaking from the University of Pennsylvania. After working as a painter and architectural illustrator for several years, she began writing and illustrating children's books in 2001. She won the 2007 Ann Barrow Scholarship from the New England chapter of the Society of Children's Book Writers and Illustrators and was the runner-up for both the 2006 SCBWI Work-in-Progress grant and the 2003 SCBWI Don Freeman Grant.
Sarah's first picture book, Uncle Bobby's Wedding, was published by G. P. Putnam's Sons in March, 2008. Uncle Bobby's Wedding was a Spring 2008 Booksense Children's Pick, and, according to the American Library Association, it was the 8th most-challenged book in the United States in 2008. To see numerous reviews and articles about Uncle Bobby's Wedding, visit her website
Sarah has also illustrated "What I Did With My Coin Collection" by Tiger Woods for Thanks and Giving: All Year Long, edited by Marlo Thomas and Chris Cerf, and The ABC Book of American Homes by Michael Shoulders. She has had illustrations published in Cicada and AppleSeeds magazines, and she is a regular contributor to Skating Magazine. With the figure skater Drew Meekins, Sarah writes and contributes photographs to a regular column on Icenetwork.com, a joint venture of US Figure Skating and Major League Baseball.
Since same-sex marriage was legalized throughout New England, Sarah has started doing school visits presenting Uncle Bobby's Wedding. She was a guest on "The View from the Bay" on KGO-TV in San Francisco, and she has also done presentations at the New England SCBWI conference, the New Jersey Library Association conference, and at Harvard University's School of Education. She was recently invited by the ALA to participate in Banned Books Week events in Chicago in September, 2009.