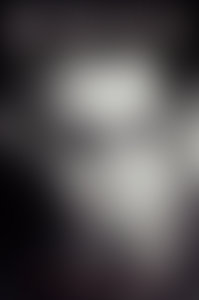 T R
About the Author
Tim Reiterman has specialized in investigative projects as a reporter and editor for most of his more than 35 years in journalism. He was awarded his undergraduate degree and his Masters in journalism at UC Berkeley, where he began his reporting career covering the tumultuous 1960s and early 1970s for major publications. While attending college, Reiterman began working for the Associated Press, where his coverage included the Patty Hearst kidnapping and the Hells Angels. He moved to the San Francisco Examiner where he investigated Jones and the Peoples Temple before covering Congressman Leo Ryan's trip to Guyana in 1978.
At Jonestown, Reiterman was wounded in the jungle airstrip attack that killed Rep. Ryan—the first congressman to die in the line of duty—plus three newsmen and a temple defector. He spent 18 months investigating abuses within the temple before the tragedy and years after it unraveling why and how it occurred.
After stints on the Examiner's investigative team and as city editor, Reiterman moved to the Los Angeles Times, where he led the investigative team and helped supervise Pulitzer Prize-winning coverage of the 1992 Los Angeles riots and the 1994 Northridge earthquake. As state projects editor at the Los Angeles Times, work supervised by Reiterman was nominated for several Pulitzer Prizes, won top awards from Sigma Delta Chi and Investigative Reporters and Editors in 1997, and won the Associated Press's top sports enterprise award in 2000.
Over the years, Reiterman has appeared on the Oprah Winfrey show, the Larry King radio show and other national broadcasts. In the past two years, he was featured in a History Channel docudrama on the final days of Jonestown and an Oscar-nominated documentary on Jonestown for PBS/American Experience. A longtime writer and editor for the Los Angeles Times, Reiterman lives in San Francisco, where he is the Northern California news editor for the Associated Press. He has taught at the UC Berkeley Graduate School of Journalism for a decade.
His collaborator John Jacobs was a widely respected journalist who died in 2000.