Al Purdy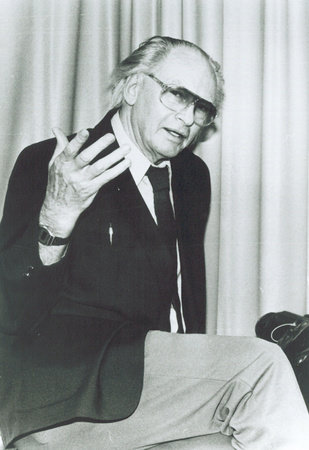 Photo: © Julia_Ashberry
About the Author
Al Purdy was born in 1918, in Wooler, Ontario. He wrote his first poem at the age of thirteen and published his first collection of poetry, The Enchanted Echo, in 1944. In a writing career that spanned over fifty years, he published over thirty books of poetry; a novel; two volumes of memoirs, most recently Reaching for the Beaufort Sea; and four books of correspondence, including Margaret Laurence – Al Purdy: A Friendship in Letters. His final collection of poetry, Beyond Remembering: The Collected Poems of Al Purdy, will be released posthumously in the fall of 2000. Purdy also wrote radio and television plays for the CBC, served as writer-in-residence at a number of Canadian universities, and edited several anthologies of poetry.

As a teenager during the Great Depression, Purdy rode the rails across Canada. In the Second World War he served in the RCAF, and after the war he worked at a wide variety of jobs until the early sixties, when he was able to support himself as a writer, editor, and poet.

Moving to Roblin Lake in Ameliasburg, Ontario, in the late fifties provided Purdy with a base from which he travelled and wrote. Later, he divided his time between North Saanich, British Columbia, and the Roblin Lake cottage.

Purdy won numerous awards for his poetry, including the Canadian Authors Association Award, two Governor General's Awards (for The Cariboo Horses in 1965 and The Collected Poems of Al Purdy, 1956-1986 in 1986), and, most recently, the Voice of the Land Award, a special award created by the League of Canadian Poets specifically to honour Purdy's unique contribution to Canada. He was appointed to the Order of Canada in 1982 and to the Order of Ontario in 1987.

Al Purdy died in North Saanich on April 21, 2000.