George Saunders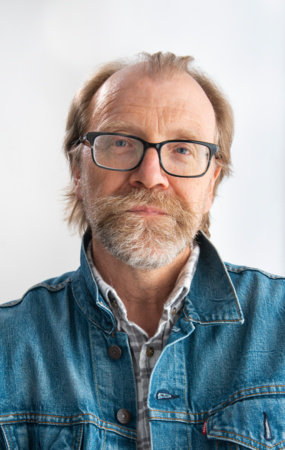 Photo: © David Crosby
About the Author
About the Author
George Saunders is the Man Booker Prize-winning author of Lincoln in the Bardo; Tenth of December; In Persuasion Nation; The Brief and Frightening Reign of Phil; Pastoralia; CivilWarLand in Bad Decline; The Braindead Megaphone; and a children's book, The Very Persistent Gappers of Frip. His work appears regularly in the New Yorker, Harper's and GQ. In 2006, he was awarded a MacArthur Foundation "genius grant." In 2000, The New Yorker named him one of the "Best Writers Under 40."  He is a 2013 National Book Award Finalist for Fiction. He teaches at Syracuse University.


About the Illustrator
Lane Smith has illustrated several number-one national bestsellers, including The True Story of the 3 Little Pigs!, The Stinky Cheese Man, Dr. Seuss's Hooray for Diffendoofer Day, and James and the Giant Peach. Smith has twice won The New York Times's Best Illustrated Book of the Year and in 1992 the Caldecott Honor. He is married to Molly Leach, the designer of this and many other books.