George Saunders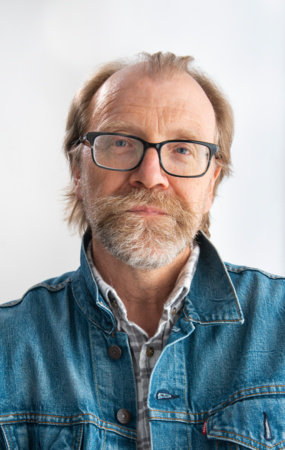 Photo: © David Crosby
About the Author
About the Author
George Saunders is the author of two short-story collections, Pastoralia and CivilWarLand in Bad Decline, a finalist for the 1996 PEN/Heming-way Award. His work has received two National Magazine Awards and three times been included in O. Henry Awards collections. In 1999 he was chosen by The New Yorker as one of the twenty best American fiction writers age forty and under. He teaches in the creative writing program at Syracuse University.

About the Illustrator
Lane Smith has illustrated several number-one national bestsellers, including The True Story of the 3 Little Pigs!, The Stinky Cheese Man, Dr. Seuss's Hooray for Diffendoofer Day, and James and the Giant Peach. Smith has twice won The New York Times's Best Illustrated Book of the Year and in 1992 the Caldecott Honor. He is married to Molly Leach, the designer of this and many other books.