Sarah Smith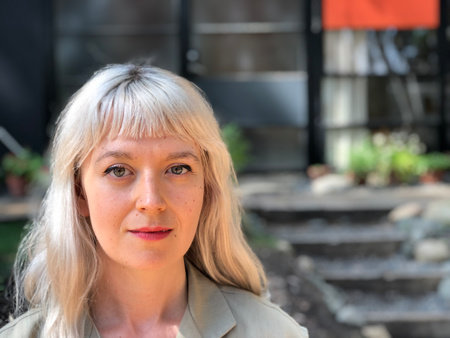 Photo: © Jason Kirker
About the Author
Sarah Smith grew up in Boston, Massachusetts, and has lived in Japan, London, and Paris. She is a graduate of Radcliffe College and Harvard Graduate School, where she got her Ph.D. in English. A former manager at a computer firm, Smith–who was also a Fulbright Fellow at the Slade Film School, University of London–has taught film and eighteenth-century literature at Tufts University, Boston University, and Northeastern University.

Smith's critically acclaimed first novel, The Vanished Child, was selected by the New York Times as one of the nine best mysteries of 1992 and has appeared on local, regional, and national bestseller lists. It has become an all-time bestseller at one of San Francisco's leading bookstores, outselling The Bridges of Madison County and The Firm. Critical praise continues for Smith's latest novel, The Knowledge of Water, a New York Times Notable Book. It is the second book in a proposed trilogy and follows the fortunes of three central characters from The Vanished Child when they find themselves in Paris on the eve of the worst flood the city has ever experienced. The Boston Sunday Herald said, "Smith–who has resided in Paris–uses her firsthand knowledge and convincing research to depict the city during its 1910 flood. Dark and engrossing, this production is magnifique."

Smith, a hypertext and science fiction author whose work has appeared in several anthologies, including Best New Horror, has served as a judge for the Philip K. Dick Award. She is also on the Regional Board of Directors of the Mystery Writers of America and Sisters in Crime, and on the board of the Archives of Detective Fiction.

Sarah Smith lives in Brookline, Massachusetts, with her husband, two children, their twenty-two pound cat, Vicious, and Gracie, the assistant cat!


From the Trade Paperback edition.