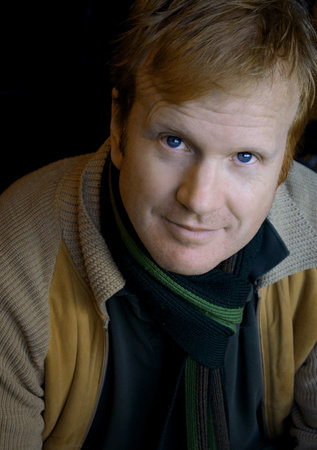 Photo: © David Middleton
About the Author
Now recognized by both reviewers and readers as one of Canada's prose masters, Timothy Taylor took a somewhat unexpected route in establishing his writing career. After completing an economics degree at the University of Alberta and an MBA at the Queen' s School of Business, Taylor worked for four years in commercial banking, during which time he arranged to transfer from Toronto to his childhood home of Vancouver, where he still lives. However, Taylor had known since he was a child that he wanted to write, so he made the decision to leave his job and try to make a go of it, establishing his own Pacific fisheries consulting practice in order to give his new freelance writing career some stability.

As Taylor mentioned in one interview, it was all part of the slow process of developing himself as an author: "It's difficult to have serious writing ambitions and run your own business at the same time. Both pursuits deserve your full attention, but writing won't return a living wage at the beginning, so there are some hard realities." Yet Taylor also feels that his writing has benefited immensely from his work in other areas: "I needed exposure to people in different fields with problems and issues and objectives outside the world of writing. If I had tried to start a novel in my mid-20s after studying creative writing, I can't imagine what I would have written about. I admire people who succeed this way and, recently, I've met quite a few."

During this time, Taylor began writing his first novel, Stanley Park, and also worked on his short fiction, which began to be accepted by literary magazines. This turned out to be a valuable step for Taylor, as he began to feel a part of the literary community. As he said in one interview, "For me, literary magazines were really important to how I ended up making contact with anybody whatsoever. Because, I think, for beginning writers the only dialogue you have going on about your writing – where anybody will actually talk to you – is the letter exchange you have with lit mags … And that conversation – you writing and submitting, and them writing you back this letter – represents this small dialogue, and it's the only one you're having." The time spent perfecting his short stories came to fruition when Taylor's "Doves of Townsend" was awarded the Journey Prize (Canada's equivalent of the O. Henry Award) in 2000. Remarkably, he had two other stories on the competition' s final shortlist that year, and was the first Canadian writer ever to have three short stories up for the prize and included in the Journey Prize Anthology.

The following year, Stanley Park was published as part of Knopf Canada's New Face of Fiction program, to outstanding reviews. (It was at this point that Taylor was finally able to wrap up his consultancy business and write full time.) The novel follows a food artiste named Jeremy Papier into the inner sanctums of Vancouver's culinary scene, and Jeremy's father, an anthropologist who camps out in Stanley Park to study homelessness, into the city's underbelly. As one reviewer commented, "Taylor may be on his way to becoming the head chef of Canadian Letters." Stanley Park was shortlisted for the Giller Prize, the City of Vancouver Book Award, the Ethel Wilson Award and the Rogers Writers' Trust Fiction Prize.

That novel was followed by Silent Cruise, a spectacular collection of short fiction, in 2002, and Story House in 2006. Today, Timothy Taylor continues to publish stories in Canada's leading literary magazines, as well as writing travel, humour, arts and business pieces for various periodicals and writing for film.