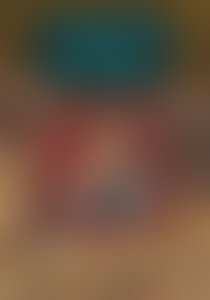 L Y
About the Author
"I was born in San Francisco's Chinatown in 1948, but grew up in a black neighborhood. During elementary and middle school, I commuted to a bilingual school in Chinatown. So I did not confront white American culture until high school. Approaching that culture as an outsider, I have been fascinated by all its aspects — from its great novels to its children's literature, comic art, and science fiction. Thus, I am able to pursue the figure of the 'stranger' both in my studies and my writing.
"While I was in high school, I discovered and began writing science fiction. At 18, my first short story was published — I was paid a penny a word by a science fiction magazine. I continued to write and five years later I published my first novel, Sweetwater.
"In 1966, I attended Marquette University and graduated from the University of California at Santa Cruz in 1970. I received my doctorate in English from the State University of New York at Buffalo, where I wrote my dissertation on William Faulkner's early novels. I now live in San Francisco with my wife, Joanne Ryder, and write and teach.
"Probably the reason why much of my writing has found its way to a teenage audience is that I'm always pursuing the theme of being an outsider — an alien — and many teenagers feel they're aliens. All of my books have dealt with the outsider — from the aliens of Sweetwater to alienated heroes such as the Chinese-American aviator in Dragonwings."
Today Laurence Yep is known as a premier Asian-American writer. His distinguished novels for young people that deal with the Asian-American experience include two Newbery Honor Award winners, Dragonwings and Dragon's Gate. Mr.Yep, who has a Ph.D. in English, has taught at the University of California at Berkeley and Santa Barbara. He also is an award-winning playwright and has edited a collection of writings by Asian-Americans. Mr.Yep lives in San Francisco. Ribbons is his first book for Putnam.
copyright ? 2000 by Penguin Putnam Books for Young Readers. All rights reserved.