Michael Knight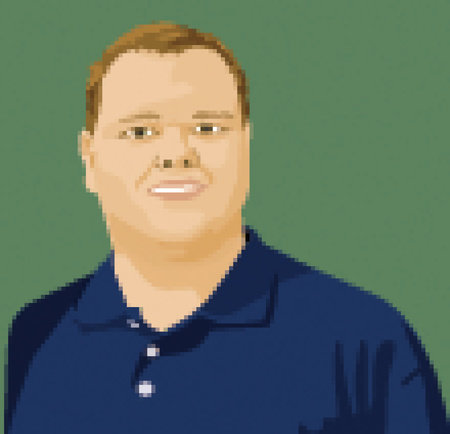 About the Author
Michael Knight has worked in the computer/video game industry since 1994 and has been an author with Prima Games for ten years, writing over 60 guides during this time. Michael has used both his degree in Military History and experience as a high school teacher to formulate and devise effective strategies and tactics for hit titles such as the Tom Clancy's Rainbow Six and Hitman series. He has also authored several titles in the Star Wars universe including Star Wars: Republic Commando, Star Wars Episode III: Revenge of the Sith, Star Wars: Battlefront II, and Star Wars: Empire at War. Michael has also developed scenarios/missions and written game manuals for SSI, Red Storm Entertainment, and Novalogic.
    When he is not busy at work on an upcoming strategy guide, Michael likes to spend time with his wife and four children at their home in Northern California. It was with their help that Michael used his abilities and experience to write three travel/strategy guides on Disneyland and Southern California, in which he developed tips and hints to help vacationing families save time and money while maximizing their fun.

We want to hear from you! E-mail comments and feedback to mknight@primagames.com.