Laurence Anholt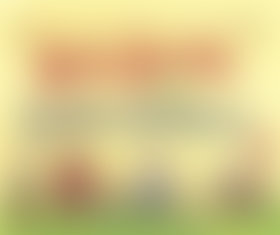 L A
About the Author
Catherine and Laurence Anholt are one of the world's leading writer and illustrator teams. They have more than 60 children's titles in print. They speak around 15 languages worldwide, including Cantonese, Hebrew, Icelandic and Welsh!
Laurence writes nearly all the words for Catherine's pictures, but he has written for several other illustrators such as Tony Ross, Arthur Robins, Martin Chatterton and Sheila Moxley. To make things even more confusing, Laurence also illustrates his own books, in particular the bestselling series about great artists published by Frances Lincoln.
The Anholts first books were about a small pig called Truffles, (now, sadly porked!) written in 1983 for their oldest daughter, Claire.
Laurence has been described as "one of the most versatile authors writing for children today," [William Watt]. He spent his early childhood in Holland where he developed a lasting passion for Art – especially van Gogh. He claims to have a butterfly mind and is happiest working on several diverse projects at once; this might explain the rather confusing list of early careers – Hotel-Night-Receptionist, Carpenter, School Teacher and Art Lecturer; he has also sold encyclopaedias and tropical fish! Laurence studied painting for eight years and finished with a Master's Degree from the Royal Academy of Art in London. He has become a much sought after public speaker and makes appearances at many international conferences including the European Council of International Schools Conference, The UK's Northern Children's Book Festival and the Edinburgh Festival.
Catherine comes from an Irish family. Her dad was a potter and she was one of eight brothers and sisters. After a brief nursing career, she found her true vocation as an artist at Falmouth School of Art in Cornwall (where she also met Laurence), she went on to take a Masters Degree at the Royal College of Art in London. Catherine has the unusual quality of total childhood recall – right back to being swaddled in a hairy blanket as a baby! Her work is acclaimed as having a uniquely personal quality – "This easily wins my prize for the year's best book for babies." [Susan Hill] And "It is difficult to define the magic of particular books, but this positively shines and the light will not go out…obtain a copy. You will never regret it." [Child Education].
Family life has always been the Anholts' biggest influence and they get many ideas from their three children, Claire and twins, Tom and Maddy, who road-test every book.
The Anholts' titles have won numerous children's book awards and have featured on TV, Video and CD Rom; several titles are available in Braille editions. Laurence's Art Series, which includes Camille and the Sunflowers, is currently being adapted as a major animation by the creators of The Snowman. The Anholts actively support many literacy and reading organisations and are especially passionate about libraries. In 1998 they were commissioned by the UK Government to produce a booklet, Babies Love Books, for the "Bookstart" scheme which will be given free of charge to all new parents to encourage them to share books with their babies from as young an age as possible.
Catherine and Laurence live in a converted farmhouse in the woods above the sea near Lyme Regis in South West England. Parts of the house are very old and it is reputedly haunted by an old lady who stirs a pot in the kitchen.Their favorite things about the job are:working from home, playing with words and ideas, and the wonderful letters they receive from readers.
The Anholts are always busy with new projects. Work is underway for a major character-led series. Laurence is writing a new Seriously Silly Story and has many exciting projects afoot with other illustrators. He is also continuing his Art Series and has discovered another amazing real life link between an artist and a child – this time we're 500 years into the past!