Margo Rabb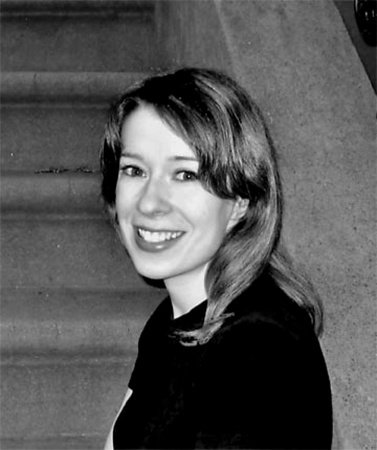 Photo: © Courtesy of the Author
About the Author
Random House Author Spotlight

About the Author

Margo Rabb is the author of Cures for Heartbreak. Her fiction has been published in the Atlantic Monthly, Zoetrope, Seventeen, Best New American Voices, and elsewhere, and has been broadcast on NPR. She received first prizes in the Atlantic Monthly, Zoetrope, and American Fiction contests, and a PEN Syndicated Fiction Award. She grew up in Queens, New York, and now lives in Brooklyn with her husband and daughter. Visit her online at www.margorabb.com


Ten Ways to Cure a Broken Heart

Cures for Heartbreak is a very personal story for me–Mia, the narrator, loses her mother to cancer days after the diagnosis, just like I did. Its title is intended to be ironic–the epigraph, from Jeanette Winterson's Written on the Body, is: "You don't get over it because 'it' is the person you loved." I think it's true that you never get over a real broken heart. But there are some things that can make you feel a bit better in the meantime, so here's my list, in no specific order:

WRITING
I've wanted to be a writer for as long as I can remember. I've kept a journal since I was 12, and have written in it nearly every day since I was 17. The one I'm writing in now is the 79th. I guess I think through my black Uniball Deluxe Micro Point pen–I don't know what I believe until I see it on the page. I love capturing people and places and fleeting experiences, and reading about them again years later, long after I've forgotten them.

CHOCOLATE
When I was a kid I used to dream of living in a house made entirely of chocolate chip cookies, and I still don't think that's exactly a bad idea. I eat chocolate in some form almost every day, from a dark, dark chocolate bar to brownies or chocolate croissants, chocolate pudding, a cupcake, or a cup of hot cocoa . . . you get the idea. Thank God I have a healthy metabolism or I'd weigh 400 pounds.

TRAVEL
One of the best trips I ever took was to Prince Edward Island in Canada, which is the setting of the Anne of Green Gables novels. I traveled there with a friend (Anne would call her my bosom friend) who had fallen in love with the Anne books when she was young, just as I had, and the trip was a kind of pilgrimage. Anne is like a religious figure on the island. Her image adorns everything from license plates to clothing, candy, soap, and dinnerware; even her favorite drink, Raspberry Cordial, is sold at local convenience stores. Being on the island was a chance to see a favorite novel come to life.

DOUGHNUTS
I used to live across the street from a Krispy Kreme, which was not such a good thing from the perspective of my arteries. We don't have one in Brooklyn, but the last time I visited my sister, who lives in Salt Lake City, we drove by a Krispy Kreme that had its "HOT" light on and I screamed, "Stop the car!" The best doughnut I ever ate was one covered in edible flowers, which I bought at Doughnut Plant on the Lower East Side. If you're ever depressed, get thee to Doughnut Plant. If I were not a married woman, I'd be throwing myself at the owner.

SHOPPING
Somehow the words "shopping" and "serious writer" do not belong in the same sentence. I doubt that Philip Roth cheers himself up with a stroll in the mall. But I doubt that Philip Roth would ever consider throwing himself at the owner of Doughnut Plant either.

MUSEUMS
I think it's impossible to stand in the courtyard of the American Wing of the Metropolitan Museum of Art and feel depressed. You have the Tiffany glass windows on one side, the sculptures in the center, the sun setting in Central Park outside the glass wall–you can't help but feel transported. There have been many times when I've wished I could run away and live there like the sister and brother in From the Mixed-Up Files of Mrs. Basil E. Frankweiler.

SOUP DUMPLINGS, ROTI CANAI, MURRAY'S CHEESE, AND NEW YORK CITY FOOD IN GENERAL
Living in New York City can be both a blessing and a curse–a curse because it's such a difficult, incredibly expensive place to live, with small apartments and a sorry lack of trees. That said, one of the things I love most about this city is the variety of food available. Where else can you find Shanghai soup dumplings, Malaysian pancakes, three hundred varieties of cheese, crème de marrons crepes, Italian gelato, and matzo ball soup all just a few subway stops away?

FALLING IN LOVE
As clichéd as it sounds, the happiest single day of my life so far has been my wedding day. This took me completely by surprise, since I'm not a typical wedding-y type person–I never even particularly liked going to weddings, and viewed the planning of my own as a colossal pain in the butt. That day, however, was other-worldly: I can't think of another day in a person's life that is wholly dedicated to love, to the leap of faith that it takes to publicly declare your love for another person, to pledge your future together, forever. And to be surrounded by all your loved ones and friends in a beautiful place (not to mention wearing a gown)–it was a pure, unadulterated joy.

HAVING A BABY GIRL
My daughter was born in November 2006, and I'm completely head-over-heels in love with her. It's an entirely different kind of love from anything I've ever felt. The word "indescribable" comes to mind–a word choice that should be forbidden for writers–but I'll chalk my use of it up to the sleep deprivation of having a newborn. Also, I never knew that shopping for someone else could be so much fun. My sister and I have spent hours dressing her up in different outfits and taking photos of each one. Thankfully, she puts up with us.

BOOKS
Books are sacred to me. The books I've read have made me who I am; they've given voice to things I've felt but had never been able to put into words. They've helped me decide what I hoped to do and what kind of person I wanted to become. I can't imagine living my life without The Diary of a Young Girl, I Capture the Castle, The Beggar Maid, The Moons of Jupiter, Tiger Eyes, To Kill a Mockingbird, A Room with a View, and . . . I could go on and list a hundred more. I dreamed of becoming a writer to try to capture some of the magic I feel when I open a book, when I read something that changes my life forever.