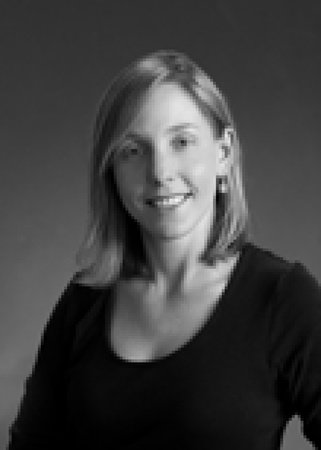 About the Author
Ten not-so-random facts about me:

1) Most of my memories have music attached to them. People and places and food all come with their own soundtracks in my mind. Sometimes when I write I can hear an unwritten piece of music playing, but most of the time, I choose songs and mixes/playlists that fit what I'm doing. Say "Ricki Don't Lose that Number" and I'm back in Maine, wading into cold ocean water and wondering if I should go to graduate school. "Sledgehammer" and I'm kissing a boy named Sam in the art room back in high school. "Roam" and I'm 17, driving with my best friend, Jules, debating the seemingly endless possibilities for our evening's entertainment. Music features in my books because it has always held an important place in my life.

2) I love to sing cheesy songs while my husband plays the piano. This might be one reason I married him–anyone who can deal with me belting out Air Supply's greatest hits is okay in my book.

3) I can write anywhere. Give me a laptop, a piece of paper, a pen, a typewriter, or a stick and some wet beach sand and I'm good to go. I've never been one of those writers who needs to have all the stars aligned and the perfect time and spot to produce good stories. In fact, some of my best ideas come to me while driving.

4) Given a choice between vanilla and chocolate, I'll choose black raspberry. Or coffee. Or mint chocolate chip. Part of being a writer for me is looking for options that aren't offered–that is, beyond the chocolate/vanilla and into the sometimes-murky other flavors.

5) Cats love me. I do not love them. Sneeze. Hack. Cough. I am a dog person without a dog. I have four kids and that's plenty right now.

6) I cannot paint like Jenny in The Other Half of Me, but I wish I could. Writing and cooking are the two most creative activities for me (and parenting, but that's a little different).

7) My older brother once made me eat rocks (okay, pebbles, but they were from our driveway and mixed with candy that looked like rocks and I got confused).

8) My favorite time to write is in the early morning. By the time night comes around, I want to read, eat something yummy, watch whatever the Netflix god delivers, and go to bed.

9) Before I wrote novels, I wrote poetry. Before that, I wrote medical text and summaries of classic works of literature (think The Odyssey) in slang. Before that, I was a chef. Prior to that, an English teacher. Writing wins.

10) Getting lost in a book is the best way to travel.