Erica S. Perl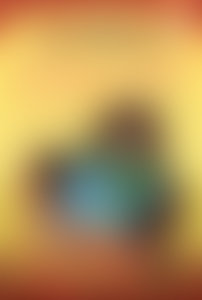 E P
About the Author
Erica S. Perl is an established picture book author (Chicken Butt!) making her debut as a young adult novelist with Vintage Veronica.  The story behind Vintage Veronica began at The Garment District, the Boston area's legendary vintage clothing store (where, P.S., Erica will be reading and signing Vintage Veronica on March 27, 2010 at 1 pm!).  Erica started taking notes and drawing inspiration from the unique characters and one-of-a-kind clothing articles she discovered there.  Her research grew into a short story about a girl named Veronica, which then evolved to become a book.  Learn more and check out the Vintage Veronica book trailer at www.vintageveronicabook.com.

Publishers Weekly called Vintage Veronica "wonderfully fun."  Booklist said Erica "masterfully" creates "earthy and real" emotional lives for her characters, building "a romance that's as complicated as it is sweet," and School Library Journal cheered Veronica as "a much needed character in young adult fiction."  In addition, YABooksCentral.com loved the book's "the rich and vivid descriptions" and "memorable characters."

Erica's awards include the Reuben Award and a writing fellowship from the Virginia Center of Creative Arts.  She has presented her work to the National Council of Teachers of English and has done author presentations and workshops at schools, libraries and literacy organizations including The Reading Connection, Turning the Page and ReadBoston.  In addition to writing books, Erica works at First Book, the groundbreaking non-profit organization that has provided over 70 million brand new books to children and teens in need.