Mark Gerzon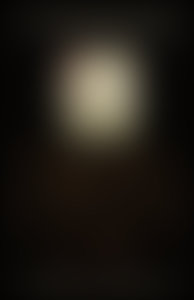 M G
About the Author
Mark Gerzon has spent most of his life exploring conflicting beliefs. Whether as a journalist, activist, consultant, lecturer, or workshop leader, his work has helped adversaries come together in a constructive environment. Working with the Rockefeller Foundation, he has created and designed innovative programs to help American communities creatively confront the challenge of their own diversity. An example of this is the Rockefeller Foundation project he co-founded, the Common Enterprise, a network of community efforts to rebuild common ground. He is also co-director of the Campaign for Common Ground, a new bipartisan citizens' initiative to raise the level of public discourse.

After his best-selling The Whole World is Watching: A Young Man Looks at Youth's Dissent, published in 1969 during his senior year at Harvard, he began working with many educational, business, and philanthropic organizations dealing with the conflict between generations. In the seventies, as co-founder and managing editor of WorldPaper, a global newspaper with circulation on four continents, he assembled and coordinated a team of associate editors who reflected the diversity of the world's major cultures. As the author of A Choice of Heroes: The Changing Faces of American Manhood, he fostered constructive dialogue between feminism and the emerging men's movement. As founder of the "Entertainment Summit," a Moscow-Hollywood citizen diplomacy project that built partnerships between the Soviet and American film industries, he contributed to deeper understanding between the superpowers.

A consultant to both public and private organizations dealing with conflict and diversity issues, Gerzon is also president of Mediators Foundation, a nonprofit educational organization dedicated to furthering this work. He has appeared on CBS Evening News, Entertainment Tonight, The Today Show, Good Morning America, and Donahue. His articles have been published in The New York Times, The Boston Globe, The Washington Post, The Los Angeles Times, the Utne Reader, and other leading newspapers and magazines. In addition, he has been the featured subject in such publications as The Boston Globe, The Chicago Tribune, The Los Angeles Times, and The New Yorker.